A summary of the TechnologyAdvice EHR System Comparison Guide
Throughout the wave of EHR adoption in the past five to six years, it's become clear that larger providers are having an easier time purchasing and implementing software. The consistently lagging adoption rates of small practices also seem to indicate that the HITECH Act may indeed have been the nail in the coffin for small, private practices, particularly solo providers.
According to a 2012 study conducted by the Commonwealth Fund, only 50 percent of physicians in solo practices were using EHRs. For practices of 20 or more, EHR usage was around 90 percent. Clearly the lack of resources has posed a steep obstacle for smaller providers.
Although the Commonwealth Fund's study looked like a harbinger of dark days, there's reason to think that things may have changed since 2012. SK&A found in its annual market study this year that single physician practices experienced the largest jump in EHR adoption. Their usage rates increased 11.4 percent from 2013-2014, reaching 53.7 percent. Additionally, the adoption rate for practices with three to five physicians jumped 9.4 percent during the same time.
There's a disparity between the Commonwealth Fund's and SK&A's numbers, but the point of lagging adoption is still clear for smaller providers (though EHRs are appearing more frequently in solo and small practice offices).
Providers and office managers in small practices understand the difficulty of choosing from the numerous EHR products on the market. That's why TechnologyAdvice carefully reviewed several of the best options for small and medium-sized practices.
Our research included calculating user satisfaction scores averaged from multiple, reputable review sites, as well as a functionality score that indicates the capabilities of the EHR platform. Each product compared is ONC-ACB certified and offers an integrated patient portal.
Let's dive in.
---
Amazing Charts
Ranked number 10 for market share in SK&A's report, Amazing Charts was founded in 2001 and was subsequently acquired in 2012 by Pri-Med. This platform may not have an eye-catching interface, but its main advantage is that physicians and other EHR users love the simplicity of entering information. It's precisely this ease of use that has won Amazing Charts so many awards in the last several years, including the highest ambulatory EHR for 1-10 physicians in the 2011 KLAS awards, number one in Medscape/WebMD's 2012 survey, and so on.
The system is targeted at small private practices, and its pricing reflects that. Buyers can download a free trial of the software and demo it before making a final purchase decision. In addition to its straight-forward interface, which limits drop-down menus and allows physicians to enter data as they would on a paper chart, this EHR also features speech recognition and is interoperable with several state immunization registries.
Amazing Charts does miss several key ingredients though, which prevent it from scoring higher on functionality. The lack of practice management add-ons certainly seems strange for a product geared toward small practices. Ideally, a small practice would want a fully integrated solution, in order to save resources. Amazing Charts does offer integration with a number of PM solutions, however, and is rolling out its own option in November.
The lack of a bridge to translate ICD-9 codes into ICD-10 codes also hurts this system. Again, small practices would ideally like to have a solution that minimizes the amount of necessary ICD-10 training.
Overall, this system is excellent, especially where it counts: usability. You can't argue with the price either, but a lack of a few key features lowers its overall score.
Satisfaction score: 9/10
Functionality score: 7/10
---
MediTouch by Healthfusion
MediTouch is a prime example of newer, cloud-based EHRs that focus on usability. MediTouch focuses on empowering users to chart quickly and easily, thereby answering perhaps the main complaint about most EHR systems. Of the three products, MediTouch is the only one to support Mac's OS system, making it an appealing choice for physicians who use Apple computers in their practice.
This product focuses heavily on tablet functionality, and includes a full-fledged app with each subscription. Tablet compatibility not only lets physicians enter data into a chart while on the move, but can also improve their interactions with patients at the point of care. In fact, tablets are quickly becoming providers' favorite tools in the exam room. A study by Medical Economics estimates that 51 percent of physicians use a tablet when accessing their EHR, and other research has shown that patients respond favorably to physicians using tablets during an exam.
Besides their iPad app, MediTouch also offers small practices a solid EHR system, complete with an ICD-10 conversion feature that helps users prepare for the 2015 transition. Customizable templates allow physicians to easily mold this EHR to fit the most common charts and diagnoses in their practice. MediTouch also features a strong revenue cycle management function that helps small practices capture data during a patient visit, automate billing, optimize codes to reduce denials, and auto post electronic remittance advice when necessary.
MediTouch can be deployed as a standalone platform or in conjunction with Healthfusion's PM system. The detailed iPad app, which is somewhat rare in the EHR space, particularly for small practices, helps set this system apart.
Satisfaction score: 8.6/10
Functionality score: 8/10
---
athenaClinicals
Ranking just above Amazing Charts at number nine in overall market share by SK&A, athenahealth's EHR athenaClinicals seems to be slowly transitioning to enterprise level clients, but still makes its living among practices with between one and 10 physicians. Athena placed first in KLAS's 2012 survey for the most usable EHR, and certainly places an emphasis on usability. The slick design of the software stands in stark contrast to many of its competitor's gray interfaces. Athena features all of the same capabilities that most quality EHRs have, such as customizable templates, adaptable clinical workflow, and revenue cycle management, so let's focus on what sets this EHR apart.
Athena also won a KLAS award for the best EHR for helping providers meet Meaningful Use, largely because of its dashboard. This module helps providers visually track their progress toward meeting MU incentive goals. And since Athena keeps all of its providers' information on the same network, the MU dashboard helps users track their progress against other athenaClinicals users around the country.
Clinical decision support is another benefit of athena's network, or rules engine. Information regarding current best practices and protocols is easily accessible, and coding assistance is another big benefit. For example, if a certain procedure or code begins to see routine denials throughout their network, athena can alert its users and even change the recommended codes to reflect current trends.
Athena isn't perfect, though. Despite its focus on usability, users have complained about the amount of drop-down menus in the charting modules. These setbacks dock the score of what is an otherwise robust system geared toward smaller practices.
Satisfaction score: 8/10
Functionality score: 9/10
---
The three products we've highlighted here are safe bets for private practices. At the very least, they offer a template of what buyers in this market should look for in an EHR.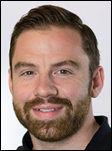 Zach Watson is a senior research analyst at TechnologyAdvice.
---
Contacts
Mr. H, Lorre, Jennifer, Dr. Jayne, Dr. Gregg, Lt. Dan, Dr. Travis
More news: HIStalk, HIStalk Connect.
Get HIStalk Practice  updates.
Contact us online.