Top News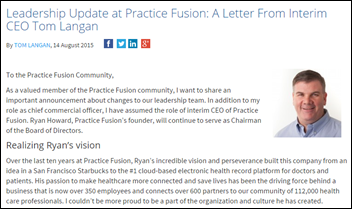 Practice Fusion's CEO switch (announced via company blog) makes waves ahead of a rumored IPO, with industry insiders speculating that Ryan Howard's ouster was a board decision rather than a personal one stemming from burnout. Interim CEO and board member Tom Langan insists it was part of a larger strategy around enhancing the company's commercialization efforts, which makes sense given Langan's former role as chief commercial officer. HIStalk readers have their own explanations, of course, including the notion that the possible IPO could simply be a smokescreen for the downplayed executive shuffle.  
---
Webinars


August 25 (Tuesday) 1:00 ET. "Cerner's Takeover of Siemens: An Update (Including the DoD Project)." Sponsored by HIStalk. Presenters: Vince Ciotti, principal, HIS Professionals; Frank Poggio, president and CEO, The Kelzon Group. Vince and Frank delivered HIStalk's most popular webinar, "Cerner's Takeover of Siemens, Are You Ready?" which has been viewed nearly 6,000 times. Vince and Frank return with their brutally honest (and often humorous) opinions about what has happened with Cerner since then, including its participation in the successful DoD bid and what that might mean for Cerner's customers and competitors, based on their having seen it all in their decades of experience.
Previous webinars are on the YouTube channel. Contact Lorre for webinar services including discounts for signing up by Labor Day.
---
#HIStalking Tweet Chat: Compliance from the Patient's Point of View

Join @ThePatientsSide (Amy Gleason, COO of CareSync and White House Champion of Change for Precision Medicine) and me (@JennHIStalk) for a discussion on using healthcare technology to drive patient compliance. Preview Amy's #HIStalking discussion questions here.
---
Acquisitions, Funding, Business, and Stock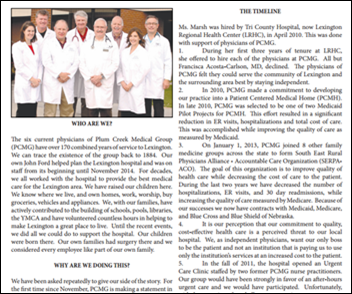 The local paper highlights the long-running feud between independent Plum Creek Medical Group (NE) and nearby Lexington Regional Health Center stemming from PCMG's successful patient-centered medical home, which has reduced the hospital's cash flow from PCMG patient ER visits and readmissions. The vitriol (including lawsuits) has reached such a fever pitch that PCMG felt the need to take out a one-page ad in the local paper stating its case. Its physicians resigned their hospital privileges en mass late last year. 
---
Announcements and Implementations
Allscripts integrates CoverMyMeds electronic prior authorization technology into its eAuth software. The partnership will increase the number of health plans available to Allscripts end users and enable prescriptions to be filled more rapidly. CoverMyMeds announced similar partnerships with Practice Fusion and Epic earlier this year.
Webster, MA-based Product Development Management Group launches ICD9CodeUp, a SaaS tool that enables practice staff to submit claims with ICD-10 codes using their existing ICD-9 billing systems.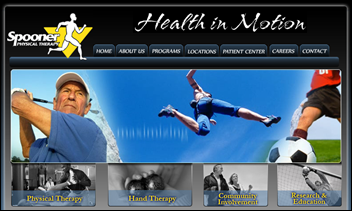 Outpatient rehab provider Spooner Physical Therapy implements Clinicient's PracticeInsight EHR and billing solution at its 16 facilities in Arizona.
---
People
Steve Crusenberry (Rackspace) joins ClearData as senior vice president of products.
---
Government and Politics
CMS will host a National Provider Call August 27 (five weeks out from the October 1 transition date) focusing on the "Countdown to ICD-10." Acting Administrator Andy Slavitt, as well as representatives from AHIMA and AHA will be on hand to offer coding guidance and tips.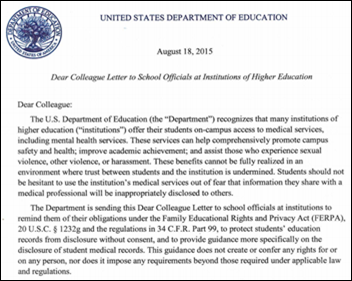 U.S. Dept. of Education Chief Privacy Officer Kathleen Styles asks for feedback on the ability of colleges to disclose student medical records without consent. Current guidance leans towards protecting the privacy of students: Schools shouldn't share records without consent or a court order unless the lawsuit relates to medical matters. The comment period for draft guidance ends October 2.
---
Telemedicine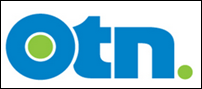 The Ontario Telemedicine Network partners with WellDoc and Samsung to offer a new version of WellDoc's BlueStar mobile prescription therapy for diabetes to 300 Toronto patients. The updated version integrates Samsung's S Health health metric tracking, offering patients the ability to self-manage their condition. OTN's goal is to validate the integration of self-management and lifestyle tracking tools into the traditional Type 2 diabetes standard of care.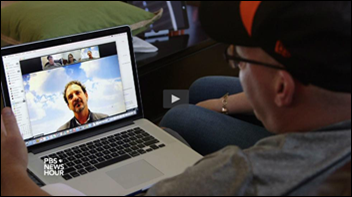 PBS News Hour spotlights internist Michael Fratkin, MD and the palliative care he provides via telemedicine to patients in the rural areas of Eureka, CA. Fratkin is founder of ResolutionCare, a practice he started with funding from an Indiegogo campaign late last year. ResolutionCare is in the midst of a six-month pilot program to provide palliative care via telemedicine to 55 members of Partnership HealthPlan of California, which administers Medi-Cal benefits to eligible patients. If successful, the program may be rolled out to more of the plan's 530,000 members.
---
Research and Innovation
A Black Book study finds that Allscripts, Greenway, McKesson, and Athenahealth rank highest with large group practice customers for increased customer satisfaction over the last year. Satisfaction categories included user experience, documentation, and productivity enhancements. Nearly 20 percent of surveyed large group practices plan to replace their original EHRs by the end of 2016.
---
Other
One Medical Group Vice President Sandeep Acharya outlines contributing factors to sluggish healthcare innovation, pointing out that payers are creating some of the biggest barriers:
"[I]n order to generate revenue for your innovative service, payers like Aetna or Blue Shield first have to agree to reimburse you for it, then doctors have to recommend it. It can take years for entrepreneurs to move through this process. Compare this to Apple bringing the iPhone to market in 2007. Imagine if, before you could buy an iPhone, Apple had to convince your bank to fund it, then get your financial adviser to recommend you purchase it. You might still be using a first-generation Razr."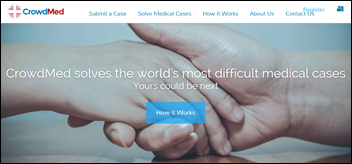 Boston Magazine highlights the success many patients have in finally finding accurate diagnoses via CrowdMed, a website that aims to solve medical mysteries by crowdsourcing suggestions from users – even those not in healthcare. "We believe that the most credentialed people are not always the best when it comes to solving cases," explains founder Jared Heyman. "There's a lot of med students out there and nurses and chiropractors and nutritionists who don't have MDs by their name, and are actually very good at solving tough medical cases."
---
Sponsor Updates
Nordic offers "HIT Breakdown 10 – Patient Engagement possibilities with MyChart."
AdvancedMD offers a look at its new ICD-10 website.
---
Contacts
Jennifer,  Mr. H, Lorre, Dr. Jayne, Dr. Gregg, Lt. Dan
More news: HIStalk, HIStalk Connect.
Get HIStalk Practice  updates.
Contact us online.
Become a sponsor.