Top News
ONC decertifies two versions of the SkyCare 4.2 EHR from Platinum Health Information System for failing to respond to routine surveillance requests from certifying body InfoGard Laboratories. The 48 EPs that attested to MU Stage 1 using the now-decertified products will have to undergo the onerous task of applying for a hardship exception should they choose to continue MU participation, not to mention selecting new technology. A quick Google search finds volumes of rants from dissatisfied SkyCare customers, many pointing to back-and-forth lawsuits that are likely still in litigation. ONC has pulled certification only once before, decertifying EHRMagic's Ambulatory and Inpatient solutions in 2013 as a result of failing certification retests prompted presumably by end-user notification that the EHRs were not living up to their claims.
---
Webinars
September 9 (Wednesday) 2:00 ET. "Need to cleanse, unify and manage the provider data in your EMR master file and other IT systems?" Phynd's Unified Provider Management platform allows healthcare organizations to maintain a single, verified, customized profile for each provider across legacy IT systems. This 30-minute presentation will explain how Phynd's system can help synchronize internal provider information in real time; create provider interoperability among systems; and manage, update, and analyze provider information with workflow tools to improve revenue cycle and clinical communication.
We're doing a September 22 webinar with The Breakaway Group, who filmed a commercial for "Just Step on the Scale: Measure Ongoing EHR Success and Focus Improvements using Simple but Predictive Adoption Metrics."
Previous webinars are on the YouTube channel. Contact Lorre for webinar services including discounts for signing up by Labor Day.
---
Announcements and Implementations

PatientPay integrates TransFirst payment processing solutions into its PM and billing solution.
Health and wellness technology company OffTheScale incorporates Garmin's Vivofit II wearable into its 12-week obesity and chronic-disease prevention program, which includes an accompanying smartphone app to help users track and share their progress.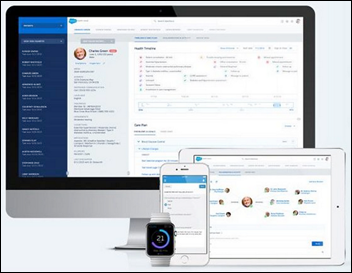 CRM juggernaut Salesforce launches Health Cloud, a patient relationship management tool that aggregates health data from EHRs and medical devices into one comprehensive view for providers and patients. The company is working with software vendors like Accenture and MuleSoft to integrate outside data into its platform, and plans to play nice with EHRs from Epic, Cerner, and GE. Demos begin today, with an official launch scheduled for February (just in time for HIMSS). The tool seems enterprise in nature, so it will be interesting to see if larger medical groups sign up. (Mr. H interviewed Joshua Newman, MD CMO and GM of healthcare and life sciences at Salesforce, earlier this week.)
SurveyVitals joins Athenahealth's More Disruption Please Marketplace.
---
Acquisitions, Funding, Business, and Stock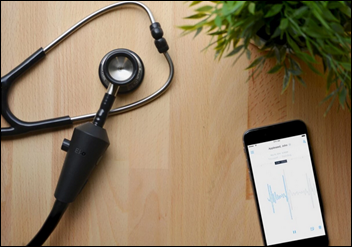 Silicon Valley-based Eko Devices receives FDA approval for its Eko Core digital stethoscope, the first of its kind to feature a HIPAA-compliant smartphone app and EHR integration. The company, which sees potential for the new device in telemedicine, will begin selling directly to physicians this week. It's also working to develop an algorithm that can detect the presence of heart disease.
The local business paper profiles NotoVox, a Chandler, AZ-based startup that has developed an app to help physicians easily translate diagnoses and procedures into ICD-10 codes. Co-founder and pediatrician Alex Tanase, MD seems to have launched the company just a few months ago, given that its website is basically a holding page. The clock is definitely ticking for companies – young or old – to cash in on the rush to October 1.
---
People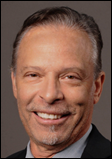 Bill Lewis, MD (WellMedCare) joins GlobalMed as CMO.
---
Government and Politics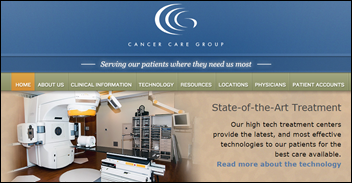 Cancer Care Group, a radiation oncology private practice based in Indiana, settles up with HHS to the tune of $750,000 for HIPAA violations stemming from an August 2012 incident in which an employee's laptop was stolen, containing the unsecured data of 55,000 patients. HHS seems to want to make a strong example out of CCG, explaining in its announcement of the settlement that the group's lack of an enterprise-wide risk analysis and device and media control policy were the main culprits.
---
Other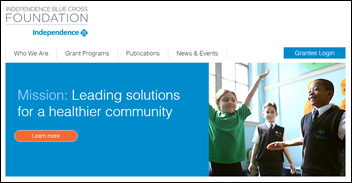 The Pennsylvania-based Independence Blue Cross Foundation announces $1.5 million in grants over the next three years for the improvement of primary care across its Blue Safety Net network of 42 nonprofit health centers. The Foundation's funds will mainly be used to implement new care-coordination models and improve access to care through technology including mobile, telemedicine, and HIE connectivity.
---
Contacts
Jennifer,  Mr. H, Lorre, Dr. Jayne, Dr. Gregg, Lt. Dan
More news: HIStalk, HIStalk Connect.
Get HIStalk Practice  updates.
Contact us online.
Become a sponsor.