Top News
Kaiser Permanente Northwest opens its first standalone clinic for members and nonmembers in Portland. It has opened similar facilities in California and within select Target stores. The new clinic will be staffed by PAs and NPs, with PCPs accessible via phone or video. KPN opened a 400-employee virtual care center in January to house its physician-led virtual care team.
---
HIStalk Practice Announcements and Requests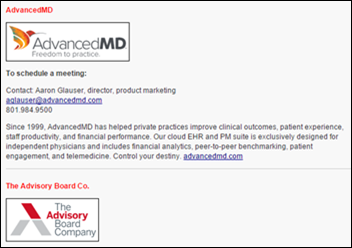 Check out HIStalk's guide to HIMSS16. With 100-plus vendors, you're bound to find an interesting product demo, networking event, or cool giveaway to pursue in Las Vegas.
---
Webinars


February 25 (Thursday) 1:00 ET. "Clinical Analytics for Population Health: Straddling Two Worlds." Sponsored by HIStalk. Presenters: Brian Murphy, lead analyst, Chilmark Research; Jody Ranck, senior analyst, Chilmark Research. The Chilmark Research clinical analytics team will be sharing some of their key findings from the recently released "2016 Clinical Analytics for Population Health Market Trends" report. This will be followed by a Q&A session to make sure everyone goes to HIMSS16 well informed.
---
Acquisitions, Funding, Business, and Stock

E-prescribing network CenterX raises over $3.3 million from two undisclosed investors. The Madison, WI-based startup will use the funding to ramp up sales and recruiting efforts in 2016. The company has run on pure revenue since its initial $60,000 friends and family round in 2009.
---
People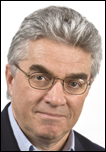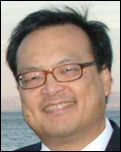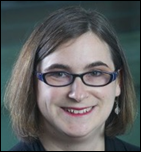 OpenNotes names John Santa, MD (Consumer Reports) director of dissemination, and Homer Chin, MD (Oregon Health and Science University) and Amy Fellows (We Can Do Better) co-directors.
---
Telemedicine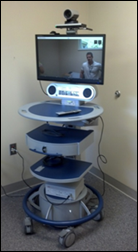 The Georgia Dept. of Public Health will launch video consults for HIV patients at public health clinics in April. The program will follow in the footsteps of a similar one that has operated in Southeast Georgia for a number of years. The state aims to enroll all of its 159 health departments in the HIV video conferencing program within a year.

Net Medical Express adds WiFi enhancements to its video-conferencing system.
---
Government and Politics

ONC's new Tech Lab launches the Interoperability Proving Ground, an easily searchable database of interoperability projects culled from ONC projects and user submissions. ONC Director Steve Posnack makes a good case for adding projects to the site: "The IPG is your chance to showcase your interoperability work nationwide, connect with peers tackling interoperability issues, and make visible progress toward a future where we are all part of a learning health system."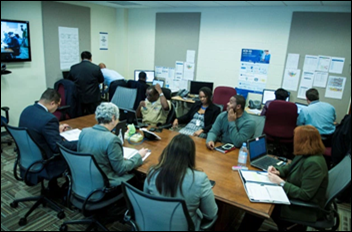 CMS Acting Administrator Andy Slavitt reflects on the transition to ICD-10 and shares lessons learned about implementation success. "With preparation, planning, a focus on the customer, collaboration, clear accountability, and metrics," he explains, "the dire Y2K fears didn't come to pass. Instead, ICD-10 became like what actually occurred on Y2K, an implementation and transition most people never heard about."
Governor Nathan Deal and the Georgia Dept. of Community Health designate the Georgia Health Information Network as the state-designated entity for the state of Georgia HIE. "With our new status," says GaHIN Executive Director Denise Hines, "we will be able to more aggressively pursue grants that allow GaHIN to deliver a broader range of services to healthcare providers throughout the state of Georgia."
---
Other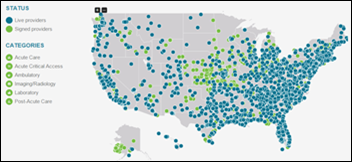 CommonWell creates an interactive map displaying provider sites using its services across the country. Over 4,000 providers are live on its services. Delaware, North Carolina, Northern Arizona, and Seattle lead the way as regions of early adoption.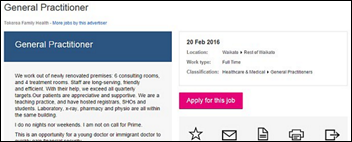 Work/life balance takes on new meaning in New Zealand: Alan Kenny, a physician in rural Tokoroa, gains international media attention after posting a too-good-to-be-true want ad for a junior doctor. The position, which has been open for two years, comes with an annual salary of $370,00, three months of vacation, and no after-hours or weekend work. It also comes with a grueling 6,000 patient caseload shared amongst a small staff that has overwhelmed Kenny to the point he's had to cancel holidays. "My practice has exploded in the last year and the more patients you list, the more money you get," he explains. "But it just gets too much at the end of the day. Just because I earn lots of money doesn't mean I want to work my butt off."
---
Sponsor Updates
Blog Posts
---
Contacts
Jennifer,  Mr. H, Lorre, Dr. Jayne, Dr. Gregg, Lt. Dan
More news: HIStalk, HIStalk Connect.
Get HIStalk Practice  updates.
Contact us online.
Become a sponsor.