Top News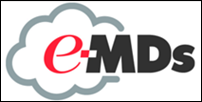 E-MDs acquires McKesson Practice Choice, Medisoft, Medisoft Clinical, Lytec, Lytec MD, and Practice Partner from McKesson Business Performance Services. The combined ambulatory products and services are used by nearly 55,000 providers. Parent company Marlin Equity Partners bought E-MDs and Advanced MD last year to add to its MDeverywhere holding. MEP Partner George Kase describes the acquisition as being in line with its continuing plans for growth, adding that, "It also offers economies of scale allowing us to extend the E-MDs brand into new areas not previously available."
---
Webinars


March 16 (Wednesday) noon ET. "Looking at the Big Picture for Strategic Communications at Children's Hospital Colorado." Sponsored by Spok. Presenters: Andrew Blackmon, CTO, Children's Hospital Colorado; Hemant Goel, president, Spok. Children's Hospital Colorado enhanced its care delivery by moving patient requests, critical code communications, on-call scheduling, and secure texting to a single mobile device platform. The hospital's CTO will describe the results, the lessons learned in creating a big-picture communication strategy that improves workflows, and its plans for the future.
March 16 (Wednesday) noon ET. "The Physiology of Electronic Fetal Monitoring." Sponsored by PeriGen. Presenter: Emily Hamilton, MDCM, SVP of clinical research, PeriGen. This webinar will review the physiology of EFM – the essentials of how the fetal heart reacts to labor. The intended audience is clinicians looking to understand the underlying principles of EFM to enhance interpretation of fetal heart rate tracings.


March 22 (Tuesday) 2:00 ET. "Six Communication Best Practices for Reducing Readmissions and Capturing TCM Revenue." Sponsored by West Healthcare Practice. Presenters: Chuck Hayes, VP of product management, West; Fonda Narke, senior director of healthcare product integration, West Healthcare Practice. Medicare payments for Transition Care Management (TCM) can not only reduce your exposure to hospital readmission penalties and improve patient outcomes, but also provide an important source of revenue in an era of shrinking reimbursements. Attendees will learn about the impacts of readmission penalties on the bottom line, how to estimate potential TCM revenue, as well as discover strategies for balancing automated patient communications with the clinical human touch to optimize clinical, financial, and operational outcomes. Don't be caught on the sidelines as others close gaps in their 30-day post discharge programs.
Contact Lorre about our post-HIMSS webinar sale.
---
Acquisitions, Funding, Business, and Stock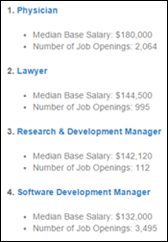 Healthcare and technology jobs make up over half of Glassdoor's list of top 25 highest-paying jobs with the most openings. The list, culled from employee surveys over the last year, puts physicians first with a median income of $180,000, IT managers at $120,000, and IS managers at $106,000.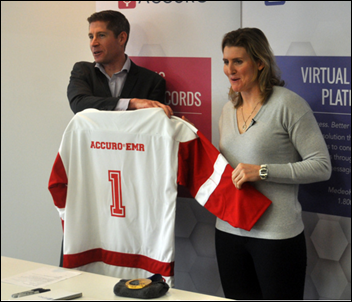 Canada-based QHR Technologies signs on five-time Olympic medalist Hayley Wickenheiser as spokesperson for its Accuro EHR and Medeo virtual care software. "When this opportunity came about, I think being around medicine and being around hockey we use a lot of technology to advance the game now," Wickenheiser explained. "We record everything, your heart rate, your eating, your sleep.  I think that's where everything is going, and this company is just a young, exciting energized group of people. I like the fact it's Canadian, and it's driving the industry in Canada." Wickenheiser is working towards a Masters in medical science, after which she plans to go to medical school.
---
People

Javad Kabiri (Rackspace) joins ClearData as senior vice president of customer success.
---
Announcements and Implementations

PerfectServe adds point-of-care charge capture capabilities to its Synchrony communications software.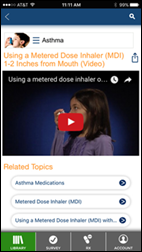 Vivacare releases the InfoRx mobile app to help physicians deliver customized patient education resources via mobile device or a practice's website. (Paper handouts are also an option.)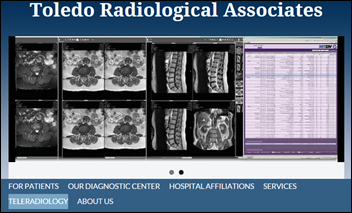 Toledo Radiological Associates (OH) adds PM services and onsite assistance to its previously announced extended agreement with Zotec Partners.
Wolters Kluwer offers free online access to some of its Zika-related medical content and clinical decision support resources.
Experian Health adds its Patient Estimates solution to Athenahealth's marketplace.
---
Telemedicine

Computerized Screening marks 1 billion uses of its healthcare kiosks. CSI was the first company to offer free blood pressure screenings to the public, and claims to hold the patent for telehealth/telemedicine.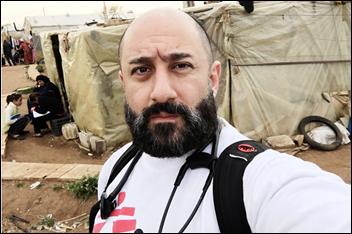 Fast Company looks at the role telemedicine and apps like those developed by Doctors Without Borders and the Instagram-like Figure1 are playing in the healthcare of Syrian refugees, especially within refugee camps. "It's like having a colleague in every part of the world to bounce ideas off. [It's] essential for treating Syrian refugees who don't have access to specialist care, let alone the quality, regular follow-ups," says Rogy Masri, a volunteer with Doctors Without Borders.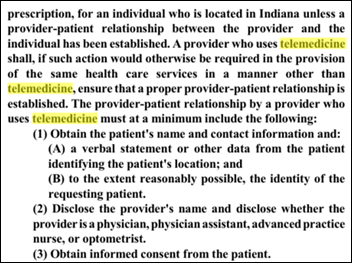 Legislation expanding telemedicine in Indiana heads to the governor's office to be signed into law. The bill allows physicians, PAs and APNs to treat patients without a prior in-person visit. The bill has had its detractors, including former state health commissioner and Indiana Academy of Family Physicians member Richard Feldman, MD: "This legislation opens the door for ongoing prescribing and treating without a patient ever seeing a doctor in person. It has the potential of replacing face-to-face care" and should be limited "so that care is not perpetually electronic in nature." 
---
Government and Politics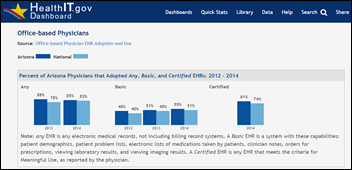 ONC unveils a new Health IT Dashboard Web app that snapshots the latest national and state health IT data for EHR adoption, HIE, EHR vendor market share, and E-prescribing, among other data sets.
---
Research and Innovation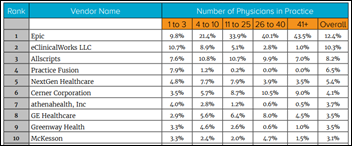 A report on physician office usage of EHRs finds that utilization remained static between 2015 and 2016, hovering around 60 percent. Usage by practice specialty transitioned somewhat, with family practice joining internal medicine/pediatrics, urology, radiology, and pathology in the top five for 2016 thus far. The top four states for both years include Wyoming, South Dakota, Utah, and Iowa. The clustering makes me wonder if the area received any sort of special funding or support from regional RECs. The usual suspects retained top vendor market share.
---
Other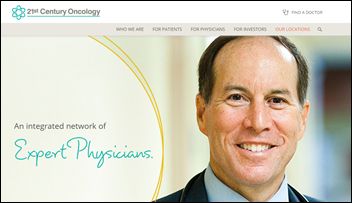 21st Century Oncology notifies 2.2 million patients of a November breach that included the theft of patient names, Social Security numbers, physician names, diagnoses and treatment information, and insurance information. Security analysts have taken the chain of cancer clinics to task for glossing over the severity of the theft by assuring patients that no medical records were taken. The chain has since hired a forensics firm to support the investigation, assess its systems and bolster security.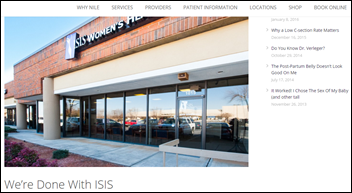 Atlanta-based Isis Women's Healthcare changes its name to Nile Women's Health Care after receiving threatening calls and online comments from the public. The 10 year-old clinic, originally named for an Egyptian goddess, has attempted to make clear that it has no connection to the similarly named terrorist group, yet staff continued to fear for their safety. "Initially we planned to stay the course," the organization says in a blog. "Surely, no one would confuse our OB/GYN practice for a terrorist organization?! We were wrong. People are mad. People are upset. People are confused. And they have let us know in some very unkind ways."
---
Sponsor Updates
EClinicalWorks will exhibit at AMGA 2016 Annual Conference March 10-12 in Orlando.
The local paper looks at the ways in which API Healthcare is benefiting from its sale to GE Healthcare.
Blog Posts
---
Contacts
Jennifer,  Mr. H, Lorre, Dr. Jayne, Dr. Gregg, Lt. Dan
More news: HIStalk, HIStalk Connect.
Get HIStalk Practice  updates.
Contact us online.
Become a sponsor.