Top News
Today marks the 25th anniversary of National Doctors Day. Signed into law by President George Bush in 1991, the day serves as a nice excuse to recognize physicians, their commitment to patients, and their contributions to the community (not to mention the healthcare IT-related suffering they've endured over the last several years.) With physician burnout reaching new highs, do your favorite MD a favor and send them a note of thanks – preferably through their patient portal so they can check that patient engagement box for MU.
---
Webinars


April 1 (Friday) 1:00 ET. "rise of the small-first-letter vendors … and the race to integrate HIS & MD systems." Sponsored by HIStalk. Presenters: Frank L. Poggio, president and CEO, The Kelzon Group; Vince Ciotti, principal, HIS Professionals. Vince and Frank are back with their brutally honest (and often humorous) opinions about the rise of the small-first-letter vendors. Athenahealth and eClinicalWorks are following a growing trend toward real integration between hospital and physician systems, but this is not a new phenomenon. What have we learned from these same efforts over the last 30 years? What are the implications for hospital and ambulatory clients? What can clients expect based on past experience?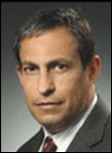 April 8 (Friday) 1:00 ET. "Ransomware in Healthcare: Tactics, Techniques, and Response." Sponsored by HIStalk. Presenter: John Gomez, CEO, Sensato. Ransomware continues to be an effective attack against healthcare infrastructure, with the clear ability to disrupt operations and impact patient care. This webinar will provide an inside look at how attackers use ransomware; why it so effective; and recommendations for mitigation.
Contact Lorre for webinar services. Past webinars are on our HIStalk webinars YouTube channel.
---
Announcements and Implementations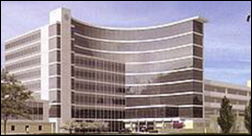 Illinois Cancer Specialists – part of The US Oncology Network – partners with Blue Cross and Blue Shield of Illinois to launch the state's first oncology intensive medical home pilot. The program will enroll 150-200 patients annually, each of whom will participate for six-month stints. "This program with BCBSIL gives us valuable data that providers can use to improve the care our patients receive," says ICS Practice President David Hakimian, MD. "This is a real opportunity for direct access to quality and cost data that will help inform decisions about how best to care for our patients. Blue Cross is making this level of transparency possible, something that wouldn't otherwise be available to us."
Jersey City, NJ-based ITelagen integrates TransFirst payment processing tools into its EHR.
---
Telemedicine

HealthTap announces its US network of virtual care physicians has grown to over 100,000. A fun HealthTap fact on this National Doctor's Day: The Palo Alto, CA-based company's physicians have received nearly 29,000 notes thanking them for saving a patient's life.
---
Government and Politics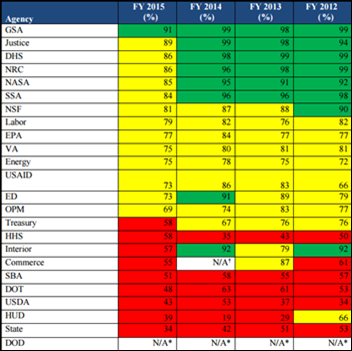 An Office of Management and Budget analysis shows that federal agencies have quite a bit of work to do when it comes to meeting their cybersecurity responsibilities. Agencies scored 68 out of 100 overall in 2015 – an 8-percent drop from 2014 that the office attributes to a more thorough scoring methodology. HHS scored 58 last year – quite an improvement from its 2014 score of 35.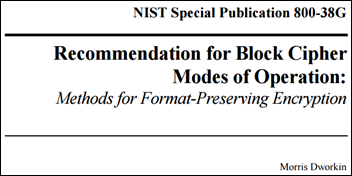 NIST publishes a new computer security standard that it claims will help protect credit card numbers and potentially protect personal health information. I don't pretend to completely understand the ins and outs of the two new techniques for "format-preserving encryption," but I can surmise that it may help to disassociate Social Security numbers from sensitive health data used for treatment research. Security experts can check out NIST's FPE recommendation here.
---
Other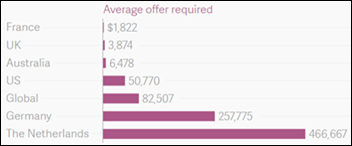 Looks like employers have their work cut out for them in this new era of rampant cyberattacks: A SailPoint survey finds that one in five employees would sell their company passwords for less than $100 – a stat that has risen from last year's one in seven. US-based staff were most willing to sell out their employers, though France beat them in terms of a willingness to accept low offers. Equally sad is the fact that two-thirds of respondents use the same password for multiple apps; a third confessed to sharing passwords with colleagues.
Privacy concerns surface as wearables come to schools. A school board in Connecticut debated the benefits and drawbacks of purchasing Polar heart-rate monitors for seventh and eight graders as part of a monitoring activity in PE. Concerns ranged from what Polar employees may do with student data to how to de-identify the data without impacting the purpose of the project. "I just don't view [student names and heart rates] as particularly problematic if it were to get out there," said one school board member. "If you had your address, parent names, social security number, that sort of stuff, which is frankly shared on a daily basis by all of us, I think that's a lot more problematic."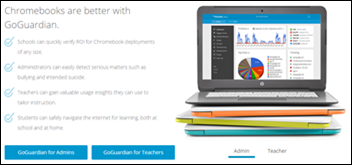 Similar concerns are associated with site-tracking software installed on school-provided laptops. Ontario Christian Schools provided students with GoGuardian-equipped laptops, which, in addition to blocking "timewaster" sites like Netflix, also alerted school officials to suicide-related search histories. The alerts, which successfully led to school and parental intervention, have also prompted privacy concerns. "On the surface," says Carolyn Stone, ethics chair of the American School Counselor Association, "it sounds like a very good idea to err on the side of caution when it comes to student suicide. But this is something that sounds like it could spin out of control. … It's a slippery slope."
---
Sponsor Updates
Aprima will exhibit at the Texas MGMA Annual Meeting March 30-April 1 in Dallas.
EClinicalWorks will exhibit at the 2016 Health Care Symposium April 1 in Costa Mesa, CA.
Healthwise will present at the Society of Behavioral Medicine meeting March 30-April 2 in Washington, DC.
Blog Posts
---
Contacts
Jennifer,  Mr. H, Lorre, Dr. Jayne, Dr. Gregg, Lt. Dan
More news: HIStalk, HIStalk Connect.
Get HIStalk Practice  updates.
Contact us online.
Become a sponsor.