Top News
American Well promotes Jon Freshman to CTO, the company's first since launching 10 years ago. The telemedicine vendor also added a new floor of office space to accommodate its 270 employees. The Boston-based company expects to hire another 30 by the end of the year.
---
Webinars


June 28 (Tuesday) 2:00 ET. "Your Call Is Very Important." Sponsored by West Healthcare Practice. Presenters: Cyndy Orrys, contact center director, Henry Ford Health System; Brian Cooper, SVP, West Interactive. The contact center is a key hub of patient engagement and a strategic lever for driving competitive advantage. Cyndy will share how her organization's call center is using technologies and approaches that create effortless patient experiences in connecting them to the right information or resource. Brian will describe five key characteristics of a modern call center and suggest how to get started.
Contact Lorre for webinar services. Past webinars are on our HIStalk webinars YouTube channel. Be sure to ask for her "Summer Doldrums Special" that we always run through Labor Day and you'll get a great deal.
---
Acquisitions, Funding, Business, and Stock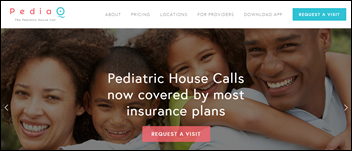 Dallas-based PediaQ raises $4.5 million, bringing its total raised to $6.4 million. The house call and technology startup will use the latest round of funding to expand services in Dallas and Houston, enter the Austin market, and add adult house-call features for licensees that want to use its technology.
---
Telemedicine

The Michael J. Fox Foundation for Parkinson's Research voices its support for telemedicine in a letter to the Texas Senate, which held hearings last week to better understand its telemedicine benefits. The foundation emphasized the role telemedicine can play in helping Parkinson's patients access movement disorder specialists, many of whom are typically located in metropolitan areas. The letter also emphasized the need to eliminate provider requirements in state law that limit the ways in which physicians can serve patients. Teladoc has sued the state in hopes of halting regulations that would require an in-person visit before a virtual one.
---
Announcements and Implementations

Minnesota HIE Koble-MN selects Orion Health's Amadeus precision medicine software. The HIE was established in 2015 with assistance from South Dakota Health Link.
Point-of-Care Partners expands its e-prescribing state law review resource to include new state mandates related to the dispensing of opiates and biosimilars drugs.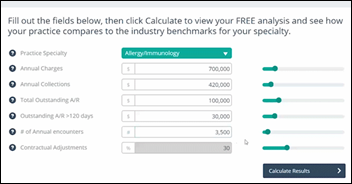 ChartLogic offers a medical billing analysis calculator to help practices better understand billing performance and peer benchmarks.
Alliance Oncology (TN) selects care coordination software from Equicare Health to assist with oncology patient management at 26 treatment centers.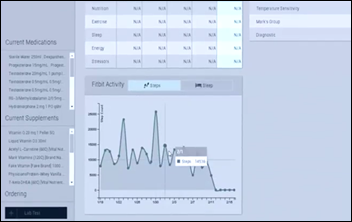 Power2Practice announces Fitbit integration with its physician-built EHR for integrative medicine. A P2P survey found that 70 percent of such physicians already recommend wearable fitness trackers as part of a patient's treatment plan. I'd love to know how many of those patients end up incorporating wearables and sharing that treatment data, and how those physicians deal with the data (not to mention get paid for dealing with it.)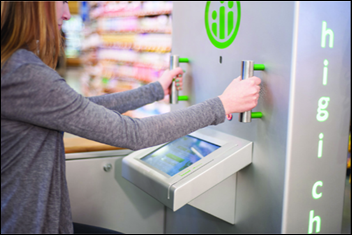 Higi selects cybersecurity and compliance solutions from Washington, DC-based startup Ostendio. The digital health station vendor, which announced $40 million in funding early this year, has over 4,000 stations installed across the country at retailers like Rite Aid and Publix. 
Ten FQHCs in West Virginia enlist the services of Aledade and the West Virginia Primary Care Association to form an ACO. The only one of its kind in the state, Aledade West Virginia Health Center ACO will serve 13,000 patients, initially focusing on care coordination, population health management, and preventive services.
---
Government and Politics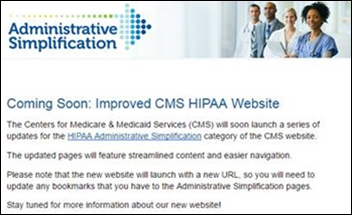 CMS will update the HIPAA Administrative Simplification section of its website, promising streamlined content and easier navigation. Dr. Jayne shares her always astute thoughts on that process in this week's Curbside Consult.
---
Research and Innovation

It seems pharma reps with at least $20 in their pockets stand a good chance of influencing physician prescribing patterns. An Open Payments data analysis found that physicians who received a single meal promoting the drug of interest had higher rates of prescribing that drug to Medicare beneficiaries. Prescription rates increased alongside dinner dates, though researchers note that the findings represent an association rather than a cause-and-effect relationship.
---
Other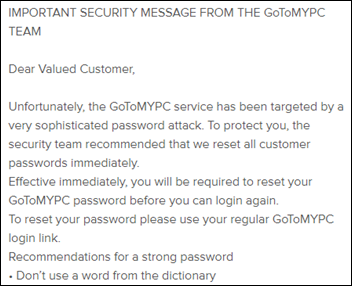 See if you can follow this: Citrix-owned GoToMyPC resets all user passwords to stop hackers who breach other services from accessing the GoToMyPC accounts of people who reuse passwords. The remote-management service claims it was the victim of a "password reuse attack, where attackers used usernames and passwords leaked from other websites to access the accounts of GoToMyPC users."
---
Contacts
Jennifer,  Mr. H, Lorre, Dr. Jayne, Dr. Gregg
More news: HIStalk, HIStalk Connect.
Get HIStalk Practice updates.
Contact us online.
Become a sponsor.