Top News
Teladoc acquires HealthiestYou, a Scottsdale, AZ-based telemedicine company focused on the employer market. Teladoc will add its telemedicine services to the HealthiestYou platform, which includes physician locator, prescription pricing, and benefits lookup tools. As a result of the acquisition, Teladoc has upped its anticipated revenue for the year to between $126 million and $130 million.
---
Webinars
July 13 (Wednesday) 1:00 ET. "Why Risk It? Readmissions Before They Happen." Sponsored by Medicity. Presenter: Adam Bell, RN, senior clinical consultant, Medicity. Readmissions generate a staggering $41.3 billion in additional hospital costs each year, and many occur for reasons that could have been avoided. Without a clear way to proactively identify admitted patients with the highest risk of readmission, hospitals face major revenue losses and CMS penalties. Join this webinar to discover how to unlock the potential of patient data with intelligence to predict which admitted patients are at high risk for readmission.
Contact Lorre for webinar services. Past webinars are on our HIStalk webinars YouTube channel. Ask Lorre about her "Summer Doldrums Special" sale.
---
HIStalk Practice Musings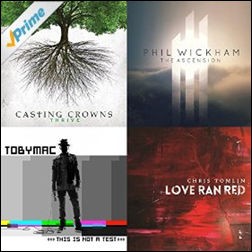 I finally signed up for Amazon Prime a few weeks ago. My 30-day trial period is just about up, and so I'm trying to decide whether to continue the membership. I originally signed up to save on shipping, and haven't had much time to explore its other benefits. I have enjoyed the ad-free streaming music service, but haven't dived into any of its movies or TV shows. Lately, I've found myself more inclined to curl up with a good library book than a screen. I'm just about done reading "Captive Queen: A Novel of Eleanor of Aquitaine," so perhaps I'll check out the Kindle lending library that comes with Prime membership. I'd love to hear how HIStalk Practice readers get the most out of their Prime memberships. Share your favorite Prime hacks and summer reading suggestions in the comments section below.
---
Announcements and Implementations
Chronic disease management software vendor CareSync enhances its care-coordination capabilities with the addition of Phyzit transitional care management tracking services. Set to be rolled out later this year, the new CareSync tools will enable providers to take advantage of Medicare's TCM reimbursement.
Shawano Chiropractic (WI) selects EHR and RCM services from IPatientCare.
---
Acquisitions, Funding, Business, and Stock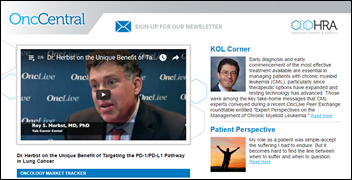 On the heels of the first Cancer Moonshot Summit, Healthcare Research & Analytics launches a market research business specializing in oncology that will offer custom, quantitative, qualitative, and syndicated research, as well as online educational activities, and live conferences and meetings.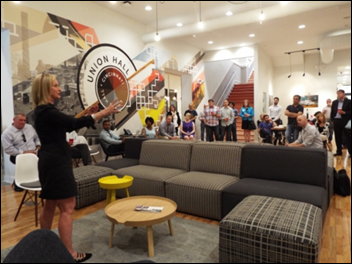 Cintrifuse, a startup incubator based in Cincinnati, launches Spry Labs to help providers and healthcare entrepreneurs quickly put together business plans, and design and create prototypes during three-to-five day workshops. Cintrifuse CEO Wendy Lea says the idea was borne out of a need she's noticed "for more healthcare startups," a sentiment I'm not sure I entirely agree with given the industry's startup glut and slowdown in VC funding.
---
Telemedicine

Detroit-based Ortele Health adds dermatology to its line of specialty telemedicine services. The company was founded in 2013 as Ortele Telemedicine, and focused solely on orthopedic care.
---
Government and Politics

CMS Acting Administrator Andy Slavitt cautions followers about so-called MACRA "experts." The proposed rule has certainly provided fodder for consulting companies looking to prey on already overwhelmed physicians. As one tweeter astutely pointed out in response: "MACRA is plenty complex without any additional hype – many consultants perform a valuable service in helping providers digest it." The exchange reminds me of the fear-mongering "Stop Zika!" mosquito extermination ads that have popped up lately.
---
Other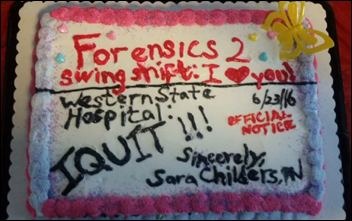 Sara Childers, RN submits her official notice to Western State Hospital (WA) via sheet cake, which I assume she decorated herself. Childers, who worked at the psychiatric hospital for seven months, cited low pay, long hours, and lack of training opportunities as reasons for her departure. Her concerns are backed up by a recent federal assessment of the facility that found its patients "received minimal treatment and were yelled at or ignored by staff members who had problems using gloves, washing their hands, and lacked proper training."
---
Contacts
Jennifer,  Mr. H, Lorre, Dr. Jayne, Dr. Gregg
More news: HIStalk, HIStalk Connect.
Get HIStalk Practice updates.
Contact us online.
Become a sponsor.