Top News
American Society of Clinical Oncology nonprofit/subsidiary CancerLinq announces that over 1 million patient records are now in the CancerLinQ platform, which aggregates cancer patient medical records to uncover patterns and trends, and benchmark oncology practices. The milestone stems from the organization's agreements with 70 oncology practices representing over 1,500 oncologists to participate in the platform. I interviewed medical oncologist Robin Zion, MD of Michiana Hematology Oncology, about the practice's decision to become one of the first to connect to the CancerLinq platform earlier this year:
"The promise of this technology lies, in part, in being able to better care for our patients. I hope one day we will be able to answer the question so often asked by our patients regarding our experiences in caring for patients just like them. Additionally, patients may derive some comfort and reassurance in knowing that another set of expert eyes is looking at their case via mass data collection and analysis, thereby comparing what we are recommending to what was learned from the Rapid Learning System. Furthermore, the RLS may also be able to use the patient data in better informing research questions, which complements the expressed desire of patient willingness to contribute to advancing cancer care. From the practice standpoint, we have and want to continue to be involved in cutting-edge initiatives that will benefit our patients while simultaneously making us better doctors and oncology providers."
---
HIStalk Practice Musings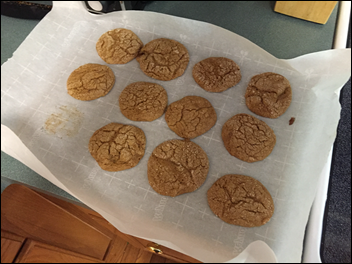 I had every intention of reading through the final MACRA rule this weekend, but, with cooler temps and changing leaves finally making themselves apparent in my neck of the woods, I set aside my 2,000-plus page homework and instead made my first batch of homemade ginger snaps, courtesy of an easy recipe from Kelly Minter. Even if fall hasn't made it to your area, the smell of these cookies right out of the oven will put you in an autumnal mood in no time. Paired with a cup of coffee, they may help me stay awake as I dig through the rule.
---
HIStalk Practice Announcements and Requests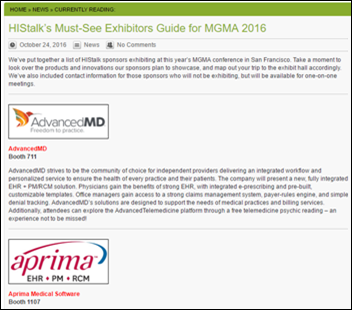 HIStalk's Must-See Exhibitors Guide for MGMA 2016 is live. Click here to look over the products and innovations our sponsors plan to showcase, and map out your trip to the exhibit hall accordingly.
---
Webinars


October 25 (Tuesday) 1:30 ET. "Data Privacy/Insider Threat Mitigation: What Hospitals Can Learn From Other Industries." Sponsored by HIStalk. Presenters: Robert Kuller, chief commercial officer, Haystack Informatics; Mitchell Parker, CISSP, executive director of information security and compliance, Indiana University Health. Cybersecurity insurers believe that hospitals are too focused on perimeter threats, ransomware, and the threat of OCR audits instead of insider threats, which are far more common but less likely to earn media attention. Attendees will learn how behavior analytics is being used to profile insiders and detect unusual behaviors proactively and to place privacy/insider risk within the risk management matrix.
November 8 (Tuesday) 1:00 ET. "A CMIO's Perspective on the Successful 25 Hospital Rollout of Electronic Physician Documentation." Sponsored by Crossings Healthcare. Presenter: Ori Lotan, MD, CMIO, Universal Health Services. UHS rolled out Cerner Millennium's electronic physician documentation to its 6,000 active medical staff members — 95 percent of them independent practitioners who also work in competitor facilities — across 25 acute care hospitals. UHS's clinical informatics team used Cerner's MPage development toolkit to improve the usability, efficiency, communications capability, and quality metric performance of Dynamic Documentation, embedding clinical decision support and also using Nuance's cloud-based speech recognition product for the narrative bookends of physician notes. This CMIO-led webinar will describe how UHS achieved 70 percent voluntary physician adoption within one month of go-live, saved $3 million in annual transcription expense, and raised EHR satisfaction to 75 percent. It will include a short demonstration of the software that UHS developed to optimize the physician experience.
November 9 (Wednesday) 1:00 ET. "How to Create Healthcare Apps That Get Used and Maybe Even Loved." Sponsored by MedData. Presenter: Jeff Harper, founder and CEO, Duet Health. Patients, clinicians, and hospital employees are also consumers who manage many aspects of their non-medical lives on their mobile devices. Don't crush their high technology expectations with poorly designed, seldom used apps that tarnish your carefully protected image. Your app represents your brand and carries high expectations on both sides. This webinar will describe how to build a mobile healthcare app that puts the user first, meets their needs (which are often different from their wants), creates "stickiness," and delivers the expected benefits to everyone involved.
Contact Lorre for webinar services. View previous webinars on our HIStalk webinars YouTube channel.
---
Acquisitions, Funding, Business, and Stock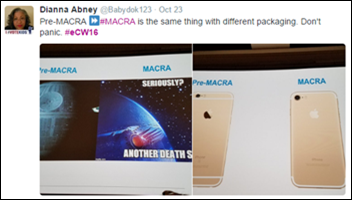 MACRA was definitely on the minds of attendees at the annual EClinicalWorks UGM in Orlando. @drchrissy1 tweeted a pic of the #epicpartyband that played at the conference's concluding party, but I have a hard time believing any cover band is better than HIStalkapalooza favorite Party on the Moon.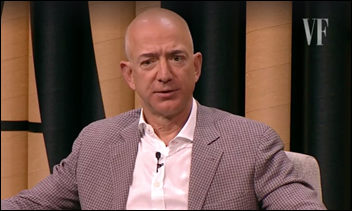 Amazon CEO Jeff Bezos tells an inquisitive physician in the Vanity Fair New Establishment Summit audience that, while he can see applications for Alexa within healthcare, the company doesn't yet have specific plans to bring it to the world of healthcare. "It would be going too far to say that we have worked out a vision," he said. "We're working on having a vision in that arena because I do think it would be very helpful. … The medical care system is so big, no one company can do this. It has to be that you provide tools, and then hospitals and doctors and nurses and so on use those tools to improve health care." (I dug into Alexa's potential in healthcare for this HIStalk feature.)
---
Announcements and Implementations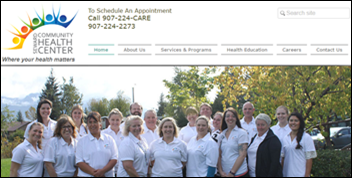 Seward Community Health Center, a FQHC in Seward, AK, will go live with Epic on October 31. The implementation seems to be the result of a shared-system agreement between SCHC and nearby Providence Health and Services. I can only assume that they will tie in some sort of festive "Trick or Treat" theme during the roll out. Hopefully it's more treats than tricks.
---
People

David Young (MindCare Solutions) joins AI and data analytics company Faros Healthcare as chairman of the board.
---
Telemedicine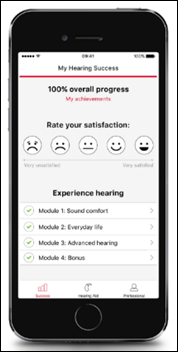 Signia develops an app that connects hearing-aid users with providers to help them adjust to the devices. The MyHearing app connects to the company's TeleCare portal, where providers can monitor hearing-aid utilization and progress, and make adjustments remotely.
---
Government and Politics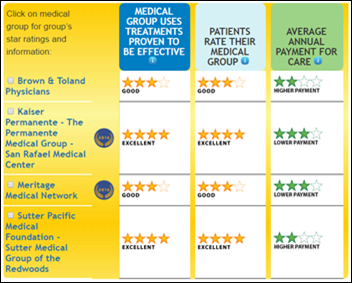 Just in time for open enrollment, California's Office of the Patient Advocate releases its annual report cards on health plans and medical groups. This year marks the first time OPA has included pricing data in its ratings. Consumers can now search and compare over 200 medical groups by county, quality, and cost.
---
Research and Innovation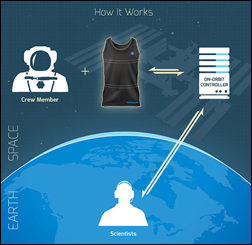 The Canadian Space Agency taps Montreal-based Carré Technologies to further develop its Astroskin bio-monitoring shirt so that David Saint-Jacques can wear it on his six-month mission aboard the International Space Station in 2018. The wearable's embedded sensors will monitor breathing and heart rates, electrical activity of the heart, blood pressure, breathing volume, skin temperature, physical activity levels, and blood oxygen levels. Data collected will be sent from the ISS to ground servers for data management and analysis, and eventual consideration for terrestrial applications.
---
Other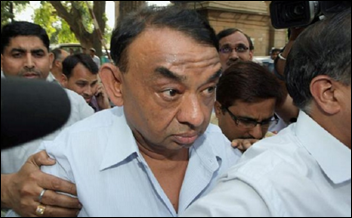 The height of irony: The World Medical Association, a France-based organization created to "ensure the independence of physicians, and to work for the highest possible standards of ethical behavior," elects an Indian physician facing corruption and conspiracy allegations as its president. Urologist Ketan Desai, MD was jailed briefly in 2010 on bribery charges and seems to still be in the midst of court appearances related to that case and another involving the Medical Council of India.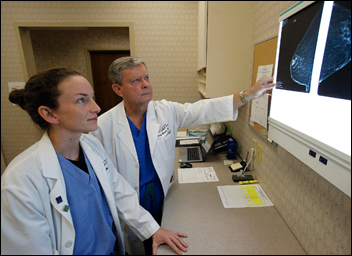 The local paper gauges physician reaction to the final MACRA rule, with quite a few confident that it won't have much impact on their Medicare payments or quality. "We'll just have to pay more attention to what we do … how often patients get treatment … show that patients are getting proper quality of care … if you do it enough it'll eventually become second nature, [b]ut it is a slightly greater bureaucratic level on physicians," says Todd Scarbrough, MD adding that he's skeptical the new payment models will improve overall quality of care. "Generally, the quality of care is good right now … maybe there will be a 1 to 2 percent improvement."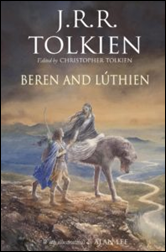 Let me dust off my Elvish: HarperCollins will publish a collection of the Middle-earth tales of Beren and Lúthien next May. The book is the compilation of stories written by J.R.R. Tolkien beginning in 1917 and collected and edited by his son, Christopher. The publisher promises that, "the epic tale … will reunite fans of The Hobbit and The Lord of the Rings with Elves and Men, Dwarves and Orcs and the rich landscape and creatures unique to Tolkien's Middle-earth."
---
Sponsor Updates
Intelligent Medical Objects exhibits at the EClinicalWorks National User Conference through October 24 in Orlando.
Blog Posts
---
Contacts
Jenn,  Mr. H, Lorre, Dr. Jayne, Dr. Gregg
More news: HIStalk, HIStalk Connect.
Get HIStalk Practice updates.
Contact us online.
Become a sponsor.