Michael Lyons, MD is associate clinical geneticist at Greenwood Genetic Center in South Carolina. The nonprofit provides clinical genetic services, diagnostic testing, educational programs and resources, and conducts medical genetics research. It has five locations in and around Charleston, and employs 175 staff to care for between 20 and 25 patients on a daily basis at each of its facilities. GGC will implement Epic (its first EHR) later this year, and recently launched telemedicine capabilities with financial support from the South Carolina Telehealth Alliance, the Medical University of South Carolina, the GGC Foundation, and an anonymous $150,000 grant from private donors.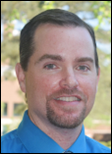 Given Greenwood's focus, what types of healthcare technology have you seen make a difference in the ability of your physicians to diagnose and treat patients?
The most significant technology that has impacted our ability to diagnose and treat patients involves the rapid advancement in diagnostic laboratory testing for genetic conditions. Chromosomal microarray analysis has allowed us to identify small chromosome deletions and duplications that would have been missed using earlier technology. More recently, next-generation sequencing has dramatically altered how we diagnose patients with single gene abnormalities.
In the past, testing was performed one gene at a time. Next-generation sequencing allows us to send panels that can look at multiple genes at the same time for a wide variety of conditions, such as autism and epilepsy. In addition, our laboratory is now able to perform whole exome sequencing, which can sequence all ~20,000 protein-coding genes at the same time, resulting in a significant improvement in our ability to diagnose patients.
Why did the center decide the time was right to launch telemedicine services? How do you anticipate this impacting physician workflow and patient access and outcomes?
GGC is a nonprofit organization founded in 1974 to serve as a resource for all individuals who need genetic services or information, and to reduce the prevalence and impact of genetic disorders. The home campus in Greenwood, SC provides clinical genetic services, diagnostic laboratory testing, educational programs and resources, and research in medical genetics. GGC extends its reach as a resource to residents of South Carolina with satellite offices in Charleston, Columbia, Florence, and Greenville. Although we have offices across the state, patients requiring genetic services in South Carolina typically need to travel to a GGC office. Due to the large number of referrals we receive, patients and families may need to wait many months to be seen. This is especially true in our Florence office, as we do not have a clinical geneticist in Florence. As a result, GGC geneticists from multiple offices travel to Florence to see patients. This limits the number of available appointment slots to meet the needs of Florence and the surrounding area.
Concerns about limited available appointments led us to launch our telehealth initiative to expand access to genetic services in Florence and throughout South Carolina. We anticipate that the use of telehealth will increase the number of available appointments for patients in Florence and the surrounding area by more than 50 percent. After successful implementation of telemedicine in Florence, we anticipate establishing statewide telemedicine clinics in which patients are seen at an originating site near or even at their home while GGC physicians evaluate the patient from a GGC office. This would decrease the travel time for the family and the physician, expand the reach of genetic services to all areas of South Carolina, improve the efficiency of genetic evaluations, increase the number of patients seen, and potentially cut down on missed or cancelled appointments.
Are there special challenges that a genetics-focused organization like yours faces when it comes to adopting new technology? How do you overcome them?
The rapid advancement of genetics technology and knowledge can make it a challenge for our diagnostic and research laboratories to have the most up-to-date equipment, which is critical in making diagnoses and treating patients appropriately. In addition, the advancement of technology, especially in genetics, often outpaces reimbursement. We have been able to overcome many of these challenges through the support of the South Carolina Dept. of Disabilities and Special Needs along with federal, state, and local grants, contributions from numerous collaborators, and the diligent work of all the employees at GGC.
Is Greenwood eligible for/preparing for MACRA? How do you plan on participating?
We are not planning on participating due to our low volume of Medicare patients.
What's next on the horizon in terms of health IT adoption? What do you foresee benefitting patients the most?
We will begin using Epic as our EHR later this year. Although there will be challenges incorporating the system across all of our offices, we anticipate that appropriate planning and commitment will lead to successful implementation and improvement in our ability to manage patient results and information, allowing us to provide better overall care for patients and families seen at GGC.
---
Contacts
More news: HIStalk, HIStalk Connect.
Get HIStalk Practice updates.
Contact us online.
Become a sponsor.