Top News
San Francisco-based Ginger.io launches subscription-based mental healthcare services that include AI-powered coaching and virtual consults. The company seems to have left behind its focus on partnering with health systems to help passively monitor the mental health of patients enrolled in various programs. Ginger.io has raised over $28 million since opening for business in 2011.
---
Webinars


November 30 (Thursday) 1:00 ET. "Making Clinical Communications Work in Your Complex Environment." Sponsored by: PatientSafe Solutions. Presenters: Steve Shirley, VP/CIO, Parkview Medical Center; Richard Cruthirds, CIO, Peterson Health. Selecting, implementing, and managing a mobile clinical communications platform is a complex and sometimes painful undertaking. With multiple technologies, stakeholders, and disciplines involved, a comprehensive approach is required to ensure success. Hear two hospital CIOs share their first-hand experience, lessons learned, and demonstrated results from deploying an enterprise-wide mobile clinical communications solution.
December 5 (Tuesday) 2:00 ET. "Cornerstones of Order Set Optimization: Trusted Evidence." Sponsored by: Wolters Kluwer. Updating order sets with new medical evidence is crucial to improving outcomes, but coordinating maintenance for hundreds of order sets with dozens of stakeholders is a huge logistical challenge. For most hospitals, managing order set content is labor intensive and the internal processes supporting it are far too inefficient. Evidence-based order sets are only as good as their content, which is why regular review and updates are essential. This webinar explores the relationship between clinical content and patient care with an eye toward building trust among the clinical staff. Plus, we will demonstrate a new evidence alignment tool that can easily incorporate the most current medical content into your order sets, regardless of format, including Cerner Power Plans and Epic SmartSets.
Previous webinars are on our YouTube channel. Contact Lorre for information.
---
People

Jack Karabees (Consult A Doctor) joins EpicMD as president and VP of sales.
---
Government and Politics
Financial records released earlier this week show that HHS Secretary nominee and former pharma executive Alex Azar profited considerably during his time at Eli Lily. He was paid nearly $2 million during his final year at the company, and has amassed a financial portfolio valued at $20.6 million. After leaving Eli Lily at the end of last year, Azar went on to start healthcare consulting company Seraphim Strategies, valued at between $15,000 and $50,000. Azar is due to be confirmed November 29.
---
Research and Innovation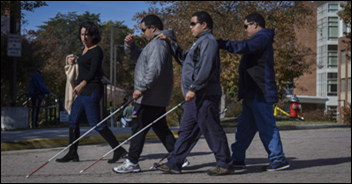 Blind triplet brothers Nick, Steven and Leo Cantos use smart glasses from Aira to "see" with the help of remote agents who narrate in real time what the camera-equipped glasses capture. The San Diego-based startup launched in April as a subscription-based service that offers 100 minutes of agent time with $89 a month.
An observational study involving 17 physicians and 42 patients suffering from overactive bladder finds that conversations about the condition were predominantly physician-centric, with physicians doing most of the talking and asking only yes-or-no questions that did little to advance patient understanding of the condition or its treatment.
---
Telemedicine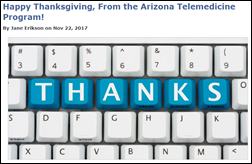 University of Arizona Telemedicine Program staffers give thanks for increasing support from CMS for telemedicine, expansion of the Interstate Medical Licensure Compact, and FDA approval of telepathology technology developed by ATP founder Ronald Weinstein, MD in 1987. The university has been one of the first to incorporate telemedicine education into its medical school curriculum.
---
Other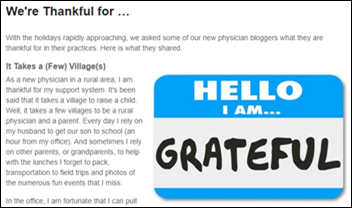 Family physicians share what they are thankful for ahead of Thanksgiving, with the majority pointing to the willingness of their colleagues to share their time and expertise.
"I am so grateful for partnership with my colleagues," writes Melissa Hemphill, MD. "We share the same goals – strong resident education, excellent patient care, and clinician wellness. To meet those goals, we must work together to share the load. That load might be a scheduling issue, a simple task such as completing paperwork, or a complex one such as creating a curriculum for residents. In each case, working together makes the work easier, faster and more enjoyable. Beyond lightening the load, the teamwork in my practice allows us to build trust and mutual support among our faculty. It makes my practice feel like a family. We care about, and take care of, each other. I could not be more grateful for my work partners."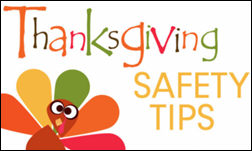 The American College of Emergency Physicians offers tips on avoiding Thanksgiving-related trips to the ER. Last year, over 36,000 people went to the ER for knife injuries, food poisoning, burns, and heartburn and indigestion. I find it amusing, given the copious amounts of food and napping I plan on taking advantage of, that they include exercise safety tips for those that plan on participating in a "traditional Thanksgiving sporting event."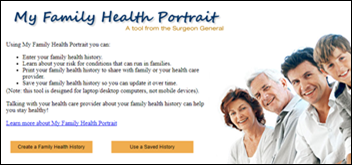 This article reminds family members that talking about health histories over a hearty Thanksgiving meal is a great way to share concerns and proactively learn about issues that may crop up in the future. The strategy was first introduced by former US Surgeon General Richard Carmona, MD who dubbed Thanksgiving National Family History Day. HHS has created the My Family Health Portrait tool to assist family members with organizing and sharing their family's health data.
---
Contacts
More news: HIStalk, HIStalk Connect.
Get HIStalk Practice updates.
Contact us online.
Become a sponsor.