Top News

Automated patient outreach vendor Relatient wraps up a growth equity round led by Powered Health.


For those readers who like to keep count of the industry's female leaders, the company notes that its bookings have increased by 50 percent since hiring CEO Michele Perry (MPB Strategies) and Director of Customer Success Debbie Crook (Phreesia) within the last year. Neither woman, to the best of my knowledge, has attributed that growth to her gender.
---
Webinars
September 26 (Wednesday) 12:30 ET. "How to Ensure Patient Records are Always Available." Sponsor: Goliath Technologies. Presenter: Goliath Technologies engineering staff. This webinar will discuss how an early warning system can help your organization ensure your EHR systems and patient records are always available. You'll also learn how to proactively anticipate, troubleshoot, prevent, and resolve end user experience issues before users or patients are impacted.
Previous webinars are on our YouTube channel. Contact Lorre for information.
---
Acquisitions, Funding, Business, and Stock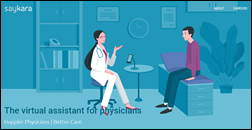 Saykara raises $5 million from a group of investors led by SpringRock Ventures. The Seattle-based startup has developed app-based virtual assistant software to help physicians with documentation. Pilot site and orthopedic practice OrthoIndy (IN) is in the midst of expanding its initial deployment.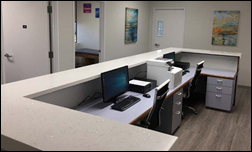 WeShareMD will open three medical-office-on-demand spaces in California next month, with plans to open two more by the end of the year. Providers can rent the spaces by the day, week, or month. Memberships in the pop-up like business model start at $300 a month, with WeShareMD providing staff, medical equipment, and maintenance, plus any associated overhead costs.
---
Government and Politics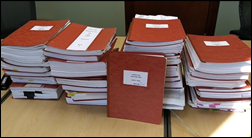 An HHS GAO report calls out California's Medicaid program for its inability to file reports electronically. Program officials say it's impossible due to the fact that they use 92 different computer systems, though modernization efforts are in the works. In 2016, Medi-Cal officials scrapped much-delayed efforts to bring its IT system up to date after spending $45 million with Xerox. Another attempt is projected to cost $50; meanwhile, state taxpayers are shelling out millions to maintain the 40 year-old patch worked system.
---
Telemedicine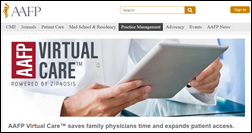 AAFP officially gets into the telemedicine game with the launch of virtual consult software for family physicians. The association has partnered with Zipnosis and Surescripts to offer AAFP Virtual Care and e-prescribing to its members as a white-label service.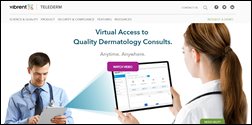 Vibrent Health develops virtual consultation software for dermatologists and referring physicians. Vibrent Health's technology powers the participant portal of the NIH's All of Us precision medicine research program.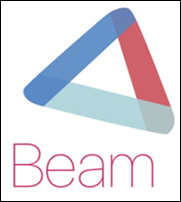 PlushCare founder Sas Ponnapalli launches Beam Health Group, an app-based telemedicine service for small physician practices that includes messaging and billing capabilities.
---
Research and Innovation

A study in the American Journal of Managed Care finds that Medicare Advantage members who see their primary care providers more often incur 28-percent less in costs and experience 50-percent fewer hospital admissions. Patients in the "high-touch" care group also used preventative medications 41 percent more often, leading the study's authors to attribute the better outcomes to a combination of improved medication adherence and optimization, and more timely diagnoses and procedures such as vaccinations and screenings. It seems costs could be driven down even further (and patient convenience increased) if virtual consults could replace in-person visits when appropriate.

In JAMA, a retrospective study on flu vaccination rates in office settings finds them to be higher earlier in the day, implying physicians suffer from decision fatigue as their days wear on; and in practices that use clinical decision support tools within the EHR to proactively suggest or order vaccines. The authors caution, however, that physicians who rely on such digital tools may wind up trading decision fatigue for alert fatigue.
---
Other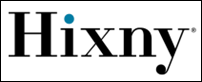 HIE Hixny adds nine counties to its Eastern New York territory. New providers include Dialysis Clinic, Hurley Avenue Family Medicine, Premier Dialysis Center, and family physician Yuk-Wah Chan, MD.
---
Sponsor Updates
The American Heart Association/American Stroke Association names Nordic a "Get with the Guidelines"-compatible vendor.
PerfectServe will co-host the Hospital for Special Surgery Educational and Networking Open House September 21 in New York City.
Blog Posts
---
Contacts
More news: HIStalk.
Get HIStalk Practice updates.
Contact us online.
Become a sponsor.