Top News

Athenahealth announces "a fundamental refocusing of the entire company," which includes a 9-percent workforce reduction that it hopes will generate $100 million to $115 million in savings by year's end. Layoffs are expected to include sales, marketing, administrative, and end user-focused staff. The news came as part of the company's report on Q3 earnings: $304.6 million in revenue, with a downward adjustment of annual revenue to between $1.2 billion and $1.22 billion. The spate of news isn't that surprising, given the shakeup activist investor Elliott Management has incited, and Athena's subsequent focus on streamlining operations in hopes of ramping up hospital implementations.
---
Webinars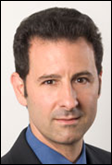 October 24 (Tuesday) 1:00 ET. "Improve Care and Save Clinician Time by Streamlining Specialty Drug Prescribing." Sponsored by: ZappRx. Presenter: Jeremy Feldman, MD, director, pulmonary hypertension and advanced lung disease program and medical director of research, Arizona Pulmonary Specialists. Clinicians spend an average of 20 minutes to prescribe a single specialty drug and untold extra hours each month completing prior authorization (PA) paperwork to get patients the medications they need. This webinar will describe how Arizona Pulmonary Specialists automated the inefficient specialty drug ordering process to improve patient care while saving its clinicians time.
October 25 (Wednesday) 1:00 ET. "Delivering the Healthcare Pricing Transparency that Consumers are Demanding." Sponsored by: Health Catalyst. Presenter: Gene Thompson, director, Health City Cayman Islands. Health systems are unlike every other major consumer category in not providing upfront pricing information. Learn how one health system has developed predictable, transparent bundled pricing for most major specialties. Attendees will gain insight into the importance of their quality measures and their use of actual daily procedure costing rather than allocated costs. They will also learn about the strategic risk of other market participants competing with single bundled pricing. The organization's director will expand how its years-long process is enabling healthcare delivery reform.
October 26 (Thursday) 2:00 ET. "Is your EHR limiting your success in value-based care?" Sponsored by: Philips Wellcentive. Presenters: Lindsey Bates, market director of compliance, Philips Wellcentive; Greg Fulton, industry and public policy lead, Philips Wellcentive. No single technology solution will solve every problem, so ensuring you select the ones most aligned to meet your strategic goals can be the difference between thriving or merely surviving. From quality reporting to analytics to measures building, developing a comprehensive healthcare strategy that will support your journey in population health and value-base care programs is the foundation of success. Join Philips Wellcentive for our upcoming interactive webinar, where we'll help you evolve ahead of the industry, setting the right strategic goals and getting the most out of your technology solutions.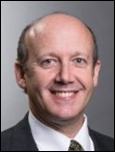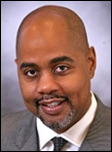 November 8 (Wednesday) 1:00 ET. "How Clinically Integrated Networks Can Overcome the Technical Challenges to Data-Sharing." Sponsored by: Liaison Technologies. Presenters: Dominick Mack, MD, executive medical director, Georgia Health Information Technology Extension Center and Georgia Health Connect, director, National Center for Primary Care, and associate professor, Morehouse School of Medicine;  Gary Palgon, VP of  healthcare and life sciences solutions, Liaison Technologies. This webinar will describe how Georgia Heath Connect connects clinically integrated networks to hospitals and small and rural practices, helping providers in medically underserved communities meet MACRA requirements by providing technology, technology support, and education that accelerates regulatory compliance and improves outcomes.
Previous webinars are on our YouTube channel. Contact Lorre for information.
---
Announcements and Implementations

Medical and dental compliance company PCIHIPAA offers OfficeSafe ID credit monitoring and restoration services to its employees and customers. The company plans to include it as part of its HIPAA compliance and data-breach program.
The Shawnee Mission School District in Kansas brings in Marathon Health to help it open and run an onsite clinic for 3,500 employees. The PriorityOne Health Center offers primary and urgent care, plus health coaching.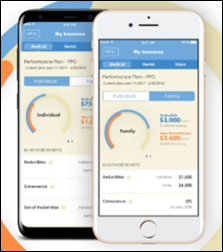 Compass Professional Health Services updates its Health Pro Cloud app for employer-based healthcare plan members to include real-time, out-of-pocket estimates for in-network procedures. The new SpendTracker features will help users remain aware of how close they are to their deductibles and out-of-pocket maximums.
---
People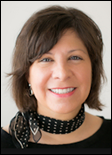 Healthcare Administrative Partners promotes Maria Calamaro to executive advisor, CMS Quality Payment Program.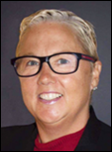 Betsy Knorr (DST HealthSolutions) joins HealthCare Information Management as COO.
---
Research and Innovation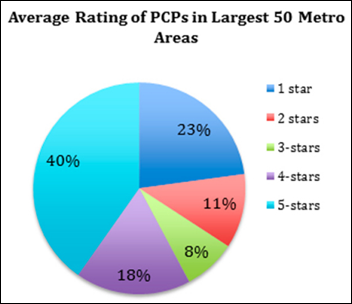 Ahead of open enrollment, physician rating and review site Vitals releases physician rankings based on patient feedback across major metropolitan areas. Forty percent of PCPs received five-star ratings, while 23 percent received one-star ratings. Boston, San Francisco, and Minneapolis had the highest percentages of five-star PCPs, while San Francisco, Denver, and Oakland, CA had similar figures for pediatricians. Over a third of all providers on the Vitals site were found to have low ratings of one or two stars.
---
Telemedicine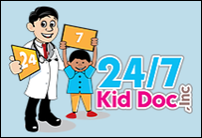 24/7 Kid Doc relocates its headquarters to Savannah, GA to focus on its school-based clients in Georgia. I assume the company decided to moved from North Carolina, given its decision to stop marketing its services to schools there after state lawmakers failed to enact telemedicine-friendly billing laws.
---
Other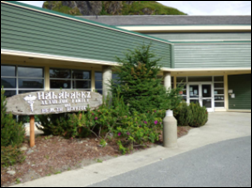 Iliuliuk Family and Health Services in Alaska launches an investigation into an August ransomware attack that temporarily blocked employee access to computers. Patient information doesn't seem to have been compromised, though a pending final report will uncover the extent of the breach.
Thankfully, I can't yet fully relate to this scenario.
---
Contacts
More news: HIStalk, HIStalk Connect.
Get HIStalk Practice updates.
Contact us online.
Become a sponsor.