Top News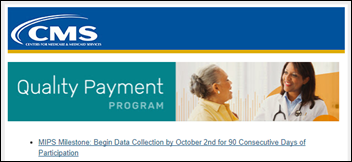 CMS reminds physicians that it's not too late to participate in the first year of MIPS. Data collection for the 2017 transition year must begin today. Physicians can submit data for a full year, data for at least a consecutive 90-day period, or a minimum amount of less than 90 days. Don't forget that CMS offers free technical assistance to providers working in small, underserved, and rural practices.
---
HIStalk Practice Announcements and Requests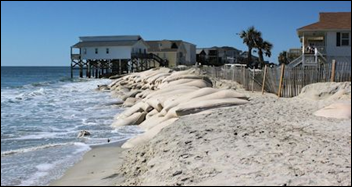 I'm getting back up to speed this week after taking a bit of time off to enjoy some end-of-season sun and sand. My visit to the more southern part of the North Carolina coast marked the first time I've ever seen beach-front houses with roofs strapped down, and pools swallowed whole courtesy of last year's Hurricane Matthew and chronic erosion. After this year's hurricane season, I'm 99 percent sure I'll never own a house on the beach.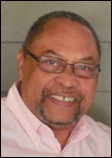 That being said, I did find time to publish two interviews with physicians working in very different environments. I hope you'll check them out. Volunteers in Medicine Clinic Executive Director Raymond Cox, MD discusses the role data access plays in caring for the working poor. PeakMed Direct Primary Care founder and CMO Mark Tomasulo, DO shares his thoughts on the ways health insurance reform are driving the DPC business model.
---
Webinars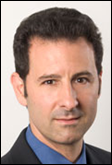 October 17 (Tuesday) noon ET. "Improve Care and Save Clinician Time by Streamlining Specialty Drug Prescribing." Sponsored by: ZappRx. Presenter: Jeremy Feldman, MD, director, pulmonary hypertension and advanced lung disease program and medical director of research, Arizona Pulmonary Specialists. Clinicians who treat pulmonary arterial hypertension can spend an average of 20 minutes to prescribe a single specialty drug and untold extra hours each month completing prior authorization (PA) paperwork to get patients the medications they need. This webinar will describe how Arizona Pulmonary Specialists automated the inefficient specialty drug ordering process to improve patient care while saving its clinicians time.
October 19 (Thursday) noon ET. "Understanding Enterprise Health Clouds with Forrester: What can they do for you, and how do you choose the right one?" Sponsored by: Salesforce. Presenters: Joshua Newman, MD, chief medical officer, Salesforce; Kate McCarthy, senior analyst, Forrester. McCarthy will demystify industry solutions while offering insights from her recent Forrester report on enterprise health clouds. Newman and customers from leading healthcare organizations will share insights on how they drive efficiencies, manage patient and member journeys, and connect the entire healthcare ecosystem on the Salesforce platform.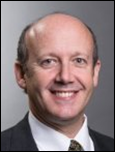 November 8 (Wednesday) 1:00 ET. "How Clinically Integrated Networks Can Overcome the Technical Challenges to Data-Sharing." Sponsored by: Liaison Technologies. Presenters: Dominick Mack, MD, executive medical director, Georgia Health Information Technology Extension Center and Georgia Health Connect, director, National Center for Primary Care, and associate professor, Morehouse School of Medicine;  Gary Palgon, VP of  healthcare and life sciences solutions, Liaison Technologies. This webinar will describe how Georgia Heath Connect connects clinically integrated networks to hospitals and small and rural practices, helping providers in medically underserved communities meet MACRA requirements by providing technology, technology support, and education that accelerates regulatory compliance and improves outcomes.
Previous webinars are on our YouTube channel. Contact Lorre for information on webinar services
---
Announcements and Implementations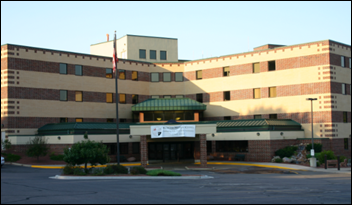 Richland Medical Center, a multispecialty medical group in Richland Center, WI, selects Aprima's EHR and PM system.

HealthLynked adds over 880,000 physician profiles to its consumer-facing medical record and appointment scheduling service.
---
Acquisitions, Funding, Business, and Stock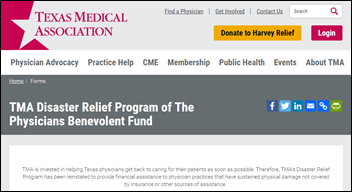 The Texas Medical Association offers physicians whose practices are in federally declared Hurricane Harvey disaster areas relief funds through its Disaster Relief Program. According to the association, 65 percent of affected physicians had to close their offices temporarily, and 35 percent had to cut back on availability. "We want physicians to be able to apply for support as quickly as possible so we can send funds to them as fast as we can," explains TMA President Carlos Cardenas, MD. "Their … patients are struggling, their staffs are hurting, and they are straining to get their practices get up and running again, so we want to help ease those burdens." 
After severing ties with John Muir Health System (CA), Muir Medical Group IPA decides to merge with Hill Physicians under the Hill Physicians Medical Group brand. Both IPAs are in the process of expanding their Epic utilization.
Downers Grove, IL-based DuPage Medical Group kicks off its new Catalyst Program, which provides residents with a final-year stipend in exchange for agreeing to work at DMG after graduation. "The Catalyst Program will be instrumental in creating a world-class network of top-tier residents and bringing them into the DMG family of physicians," says Chief Development Officer Henry Tobie, "especially at the early stages of their medical careers. This program is vital to our long-term organizational growth, and we see it as a win-win for the resident as well as our patients."
---
People

Gigi Sorenson (Northern Arizona Healthcare) joins telemedicine software and hardware company GlobalMed as director of clinical integration.

First Healthcare Compliance, a Wilmington, DE-based compliance program management software vendor, promotes Sheba Vine to VP and general counsel.
Just days ahead of its annual convention in Los Angeles, AHIMA announces it is in need of a new CEO. VP of Policy and Government Relations Pamela Lane has served as interim CEO since Lynne Thomas Gordon left the association in July.
---
Telemedicine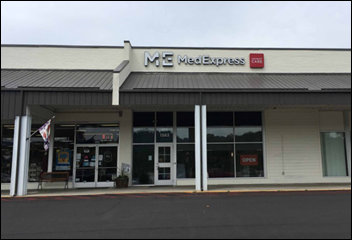 MedExpress opens its second telemedicine center as part of a new urgent care clinic in Marion, VA. The company, an offshoot of Optum, plans to open a third telemedicine site when it opens a new clinic in nearby Franklin later this year.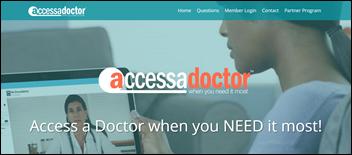 MyTelemedicine rolls out new virtual consult offerings for employers that include around-the-clock physician access, prescription savings, consultations with counselors and specialists, and patient advocacy services.
---
Government and Politics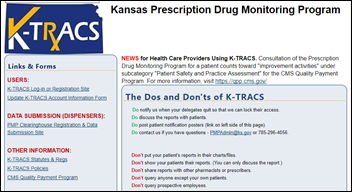 The Kansas Board of Pharmacy will use a $178,000 grant from the DoJ to provide quarterly prescribing benchmarking reports culled from its K-TRACS PDMP to every prescriber in the state. The board is working to integrate the six year-old PDMP with users' EHRs for faster lookups.
---
Other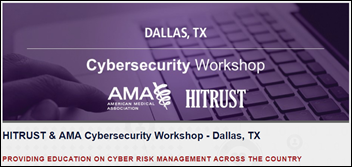 HITRUST and the AMA partner to offer cybersecurity workshops to small practices. The first will take place in Dallas on October 9 in conjunction with HITRUST's Community Extension Program.
---
Sponsor Updates
Versus Technology will exhibit at MD Expo October 5-7 in Orlando.
EClinicalWorks will exhibit at Health 2.0 October 1-4 in Santa Clara, CA.
Intelligent Medical Objects Senior Software Engineer Yunwei Wang becomes the first to successfully complete the Health Level Seven International inaugural HL7 Proficiency Exam.
Blog Posts
---
Contacts
More news: HIStalk, HIStalk Connect.
Get HIStalk Practice updates.
Contact us online.
Become a sponsor.