Top News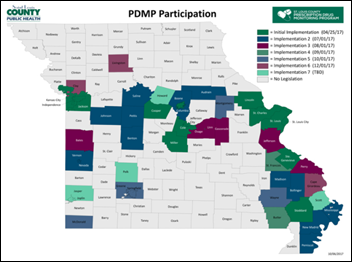 AMA President David Barbe, MD calls out Missouri lawmakers for failing to implement a "real" statewide PDMP. (It is the only state left without one.) His remarks come in the wake of St. Louis County's efforts to ramp up its own PDMP with the addition of prescribers in Stone County. Nearly 40 of the state's 144 counties participate or plan to participate in the St. Louis County program. "I think the fact that it exists at all is an indication that the Missouri legislature has failed us up to this point," Barbe says, adding that he does hope the effort will eventually lead to a statewide database. Barbe, who hails from Missouri, believes successful PDMPs should include as much real-time prescription data as possible, and easily fit into the workflows of prescribers. Missouri's efforts are so far lacking in all areas. Governor Eric Greitens has mandated the creation of a PDMP that would only be accessible to law enforcement officials.
---
Webinars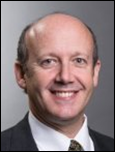 November 8 (Wednesday) 1:00 ET. "How Clinically Integrated Networks Can Overcome the Technical Challenges to Data-Sharing." Sponsored by: Liaison Technologies. Presenters: Dominick Mack, MD, executive medical director, Georgia Health Information Technology Extension Center and Georgia Health Connect, director, National Center for Primary Care, and associate professor, Morehouse School of Medicine;  Gary Palgon, VP of  healthcare and life sciences solutions, Liaison Technologies. This webinar will describe how Georgia Heath Connect connects clinically integrated networks to hospitals and small and rural practices, helping providers in medically underserved communities meet MACRA requirements by providing technology, technology support, and education that accelerates regulatory compliance and improves outcomes.
Previous webinars are on our YouTube channel. Contact Lorre for information.
---
Announcements and Implementations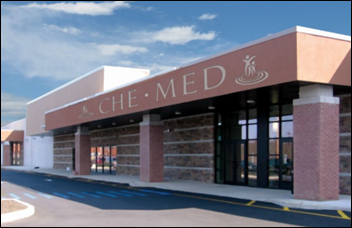 The Center for Health Education Medicine & Dentistry, an FQHC based in Lakewood, NJ, selects EHR technology from EClinicalWorks.

Greenway Health adds analytics to the latest edition of its Prime Suite EHR and PM software.
Radiologic Associates (NY) implements Carestream's mobile-friendly enterprise imaging technology and upgrades to its Clinical Collaboration Platform.

App-powered house call company Heal launches the Heal Health Network to offer users easier access to lactation consultants and physical therapists. The network also gives Heal physicians the ability to recommend consultants and PTs to patients.
---
Acquisitions, Funding, Business, and Stock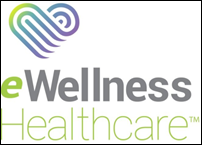 EWellness adds content-driven social marketing services to its line of remote physical therapy services for physician practices.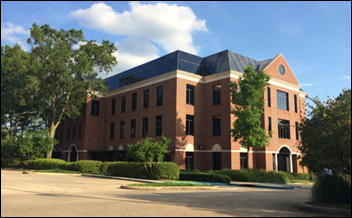 EQHealth Solutions relocates its Baton Rouge, LA-based headquarters to a nearby office building. The population health management company, which also has offices in Colorado, Florida, Illinois, Mississippi, Texas, and Vermont, spent $1.4 million on upgrading the office space to accommodate its high-tech needs. Nearly 100 of its 400 employees are based in Baton Rouge.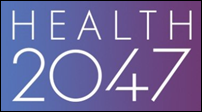 AMA spinoff Health2047 launches Health2047 SwitchCo with $12 in initial funding – the first of what it promises to be many independent companies focused on developing commercially viable and workflow friendly technologies for providers. Led by CEO Adriaan Ligtenberg (AllMobile Fund), the new company aims to develop a subscription-based network of stakeholders interested in securely sharing health data.
---
People

Laurie Cordova (Hobsons) joins Knowledge to Practice as VP of product.
---
Halloween Fun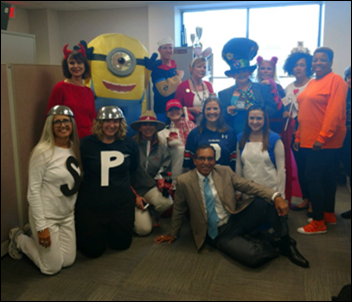 The ScriptSender team looks like it's having fun with The Radiology Clinic (AL) staff.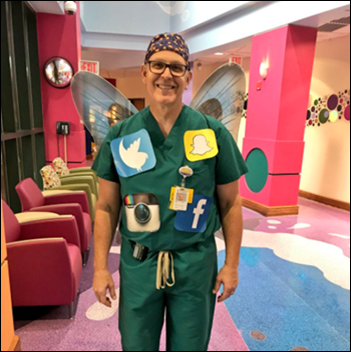 I may have to steal this idea and dress up as a social butterfly, but with more sparkle.
Don't let health IT buzzwords scare you. Stay safe out there folks!
---
Contacts
More news: HIStalk, HIStalk Connect.
Get HIStalk Practice updates.
Contact us online.
Become a sponsor.