Top News
In a letter to Athenahealth's Board of Directors, Elliott Management urges the company to engage in acquisition talks after hearing nothing since issuing a takeover offer of over $6 billion last week. The letter also references the interest of other prospective buyers, and takes the board to task for not yet engaging an investment bank to conduct due diligence on the offer.
In related news, Bloomberg reports that Fidelity Investments, Athenahealth's largest shareholder, sold off over half of its shares as of April 30.
---
Webinars
May 16 (Wednesday) 1:00 ET. "You Think You Might Want to Be a Consultant?" Sponsor: HIStalk. Presenter: Frank Poggio, CEO/president, The Kelzon Group. Maybe you just got caught in a big re-org and don't like where things are headed, or, after almost a year of searching for a better opportunity your buddy says, "You've got decades of solid experience and you're a true professional, you should become a healthcare IT consultant." Now you start thinking, "This could be my ticket to success. I know the healthcare industry and can show people how to do things right. The sky's the limit!" Not so fast. Consulting offers many advantages, and many pitfalls. This webinar will discuss both the rewards and the risks of moving into a full-time consulting role, as an independent, or part of a large firm. It will present a checklist you can apply to assess whether consulting is a good fit for you, and present the ground work necessary to be a successful consultant.
May 24 (Thursday) 1:00 ET. "Converting Consumers into Patients: Strategies for Creating Engaging Digital Experiences People Demand." Sponsor: Healthwise. Presenters: Antonia Chappell, director of consumer solutions, Healthwise; Josh Schlaich, senior product manager, Healthwise. Nearly three-quarters of US adults use a digital channel to manage their health and the internet to track down health information. It's clear that consumers have come to expect online interactions as an integral part of their overall patient experience. In fact, the Internet may be the first way people come in contact with your organization. They have more choice than ever on where to get healthcare services, and their decisions are increasingly influenced by how well organizations connect with them in the digital space. This webinar will show you how to create engaging digital and web experiences that convert casual consumers into patients and keep them satisfied throughout their entire patient journey.
June 5 (Tuesday) 1:00 ET. "Increase Referrals and Patient Satisfaction with a Smarter 'Find a Doctor' Web Search." Sponsors: Phynd Technologies, Healthwise. Presenters: Joseph H. Schneider, MD, MBA, FAAP, retired SVP/CHIO, Indiana University Health; Keith Belton, VP of marketing, Phynd. A recent survey found that 84 percent of patients check a hospital's website before booking an appointment. However, 'Find a Doctor' search functions often frustrate them because their matching functionality is primitive and the provider's information is incomplete or outdated. Referring physicians need similarly robust tools to find the right specialist and to send the patient to the right location. Attendees of this webinar will learn how taxonomy-driven Provider Information Management improves patient and referrer satisfaction by intelligently incorporating the provider's location, insurance coverage, specialty and subspecialty, and services offered that can be searched via patient-friendly terms.
Previous webinars are on our YouTube channel. Contact Lorre for information.
---
Announcements and Implementations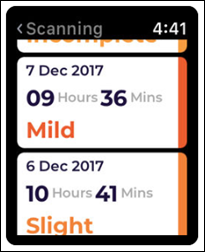 Biometric-based mental health tech vendor Medibio develops an Apple Watch app to help users monitor autonomic nervous system anomalies that correlate to mental health conditions.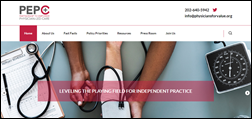 To better empower independent physicians in the transition to value-based care, AAFP, MGMA, Aledade, and several regional physician trade associations come together to form Partnership to Empower Physician-Led Care. PEPC Executive Director Kristen McGovern served under Aledade founder and CEO Farzad Mostahari, MD during his tenure as National Coordinator for Health IT.
The Healthcare Association of New York State offers free technical assistance to primary care practices working toward New York State Patient-Centered Medical Home recognition.
---
People

Jeff Griggs (Apttus) joins Nextech Systems as chief revenue officer.

Health IT consulting and staffing firm Harmony Healthcare names Bilal Mushtaq, MD (Accuity Delivery Systems) CMO.


Practice management services company Women's Health USA adds Kristin Mowat (Castlight Health) and Natasha Deckmann, MD (Optum) to its Board of Directors.
---
Acquisitions, Funding, Business, and Stock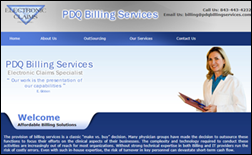 Complete HealthCare Solutions, a value-added reseller of ambulatory health IT, acquires ambulatory-focused PDQ Billing Services.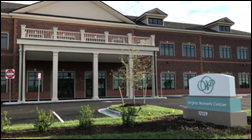 Virginia Women's Center signs on with practice management company Privia Health and will rebrand to Privia Women's Health.
---
Telemedicine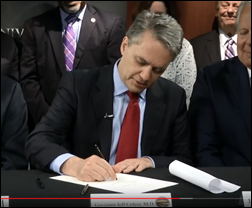 Kansas Governor and physician Jeff Colyer, MD passes legislation mandating reimbursement for telemedicine visits.
The State of Illinois establishes an 18-member telemedicine task force to bring healthcare services to Medicaid patients in rural parts of the state.
---
Research and Innovation
An American Osteopathic Association survey of over 2,000 patients finds that 43 percent believe it's appropriate to contact their providers via social media with questions about their care. The percentage jumps to 65 for millenials. Providers, on the other hand, are far less enthusiastic about those types of HIPAA-violating interactions.
---
Other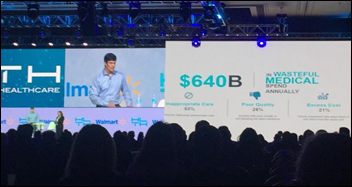 TechRepublic puts contrasting healthcare strategies from Athenahealth and Walmart side by side in its review of HLTH 2018, especially interesting in light of Athenahealth's clandestine review of Elliott Management's takeover bid. While vendor CEO Jonathan Bush emphasized the need to reduce physician burnout, retail giant VPs Marcus Osborne and Lisa Woods stressed the need to cut physicians who don't practice evidence-based medicine entirely out of the healthcare loop. They didn't mince words when it came to verbalizing Walmart's healthcare strategy, which thus far has included opening primary care clinics, mandating e-prescribing, and the potential acquisition of Humana: "We are going to build optimized networks and drive utilization to the highest-value providers," Osborne told the audience. "We will build networks that realize some providers just won't cut it and won't get any value from the network."
---
Sponsor Updates
Blog Posts
---
Contacts
More news: HIStalk.
Get HIStalk Practice updates.
Contact us online.
Become a sponsor.