Top News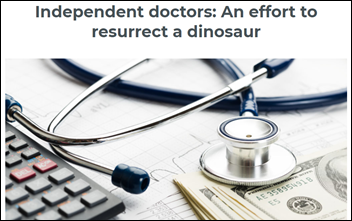 The Carolina Journal digs into the details of the struggle Tryon Medical Partners in North Carolina went through to get its independent practice off the ground. Made up of physicians who sued to break away from Atrium Health, Tryon's success so far seems to rest largely on the shoulders of cardiologist Dale Owen, MD: "Owen dragged people out of retirement, hunted for office space on the sly, had doctors answering phones for weeks — all to create Tryon Medical Partners. He wants to kindle a movement that will burn across the nation."
Owen helped lead 88 Atrium physicians to Tryon, and is doing his best to help seven CaroMont Health physicians walk away from hospital employment and into independent practice with Tryon.
Interestingly, CaroMont Health physician Michael McCartney, MD feels he lost control of his practice in 2016 when he switched to the hospital's Epic system. "It became more what's best for the hospital system," he said. "We lost control of the ability to set the cost, so it became hospital pricing instead of out-patient family physician pricing. So, those patients with a high deductible are suddenly getting hit with more charges, and we can't change that."
---
HIStalk Practice Musings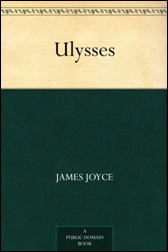 Confession: I have never read "Ulysses" by James Joyce. I somehow made it through high school and college without having it as required reading. And so I'm not well-versed in the life of the Irish author, who died while living in Switzerland in 1941. Apparently he has quite the cult following, with devoted Joyce fans celebrating Bloomsday (named for the protagonist in the novel) every June 16. Fans and Irish lawmakers, who all but banned the book when it first came out, are now proposing to move Joyce's remains back to Ireland in time for the centennial celebration of the book. "There may be people who are not fans of this and want to let sleeping dogs lie," said one Dublin councilor. "Joyce is a controversial figure, there are no doubts about that. Exile was a key element in his writing but for it to follow him into eternity? I don't think that was part of the plan."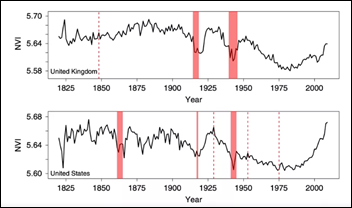 In other random literary news, researchers have analyzed millions of books written between 1820 and 2009 using a sentiment analysis algorithm designed to help them measure changes in well-being; essentially, they've combed through millions of books for a retrospective look at levels of happiness. A few findings:
An increase in income does generate an increase in happiness, but it takes huge gains to have a national impact.
Living one more year had the same effect on happiness as a 4.3% increase in GDP.
One less year of war had the same effect on happiness as a 30% increase in GDP.
Perhaps we've been happier than the algorithm gave us credit for, since the researchers stressed that, "At this point, what we have is really, really crappy software. Computers can't understand nuance or jokes."
---
Webinars
October 24 (Thursday) 1:00 ET. "The power of voice: Will AI-drive virtual bedside assistants become mainstream?" Sponsor: Orbita. Presenters: Nick White, co-creator of DeloitteAssist and principal in Deloitte's Smart Healthcare Solutions practice; Bill Rogers, CEO and co-founder, Orbita. Conversational AI and virtual health assistants are bringing new opportunities to care facilities to improve patient journeys and yield radical workflow efficiencies. Will the hospital rooms of the future continue to provide traditional bedside call buttons? Or will these be replaced with digitally reimagined, AI-driven, voice-powered agents? Learn from the expert who created today's industry-leading, market-proven, virtual bedside assistant.
Previous webinars are on our YouTube channel. Contact Lorre to present your own.
---
Announcements and Implementations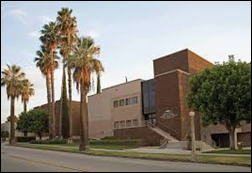 Beaver Medical Group (CA) implements Epic across its 18 facilities.
Coastal Medical in Rhode Island selects pre-appointment intake software from PatientWisdom.

Four County Mental Health Center (IN) deploys the SmartCare EHR from Streamline Healthcare Solutions.
Aunt Bertha adds Innovaccer's social determinants of health resource referral software for providers to its consumer-facing Web tool that offers similar resources.
Practice EHR adds TreatWrite's cloud-based progress tracking documentation system for speech, occupational, and physical therapists to its EHR and practice management software.
---
Telemedicine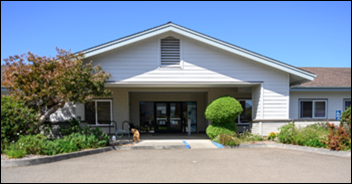 Mendocino Coast Clinics, an FQHC with three locations in Fort Bragg, CA, will use its recent HRSA grant of nearly $50,000 to implement telemedicine services pediatric psychiatric care.
In Rochester, NY, Catholic Family Center begins offering telemedicine consults between its two clinic locations and its intensive residential treatment centers.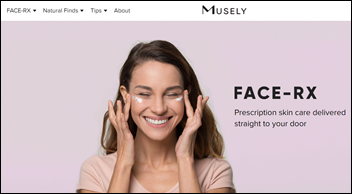 Retail telemedicine companies face more competition with the launch of Musely's FaceRx dermatology service. The company got its start as a website dedicated to beauty content. CMO Marie Jhin, MD is also president of and a practicing dermatologist at Premier Dermatology in San Carlos, CA.
---
Other

The Massachusetts Board of Registration in Medicine revokes the license of Randall Bock, MD for posting pictures of 27 patients on Youtube without their consent. Bock's license was also suspended in 2015 and 2018 due to the shady treatment and illegal billing of his suboxone patients.
---
Sponsor Updates
AdvancedMD will exhibit at ASDS October 24-27 in Chicago.
Culbert Healthcare Solutions will exhibit at the Association of Administrators in Academic Pediatrics meeting October 17-18 in Miami.
---
Contacts
More news: HIStalk.
Get HIStalk Practice updates.
Contact us online.
Become a sponsor.