Top News
Ready expands its house-call services to Washington, DC. The company, which now serves nine metropolitan areas, raised $48 million in a late-March Series B round of financing.
I was surprised to find that patients initially connect with the company over the phone, rather than through an app. Once at a patient's home, Ready clinicians connect with physicians via video chat.
---
Webinars
June 18 (Thursday) 12:30 ET. "Understanding the ONC's Final Rule: Using FHIR HL7 for Successful EHR Integrations." Sponsor: Newfire Global Partners. Presenters: Bob Salitsky, healthcare IT expert, Newfire Global Partners; Jaya Plmanabhan, MS, healthcare data scientist. This fast-paced, 30-minute webinar will provide an overview of the Final Rule and describe how technology vendors, payers, and providers can use FHIR HL7 to deliver true interoperability. Attendees will learn how to define the data, technology, and flows needed for their EHR integration projects; how products can retrieve health information while meeting compliance regulations; and the benefit of adopting quickly to the future of data exchange while simplifying future integration efforts.
---
Acquisitions, Funding, Business, and Stock
Medical Billing Services of Puerto Rico makes its business processing outsourcing services available to providers and other RCM companies.
---
Announcements and Implementations

Modernizing Medicine makes app development tools, including APIs, available to organizations interested in connecting their systems with the company's specialty-focused EHR and practice management software.

Hoy Health launches HoyDoc+, a telemedicine service offering consults in Spanish and English,

Telemedicine company MeMD announces GA of the COVID-19 Comeback Kit, an assessment, screening and symptom-monitoring app for employees that also includes virtual care capabilities.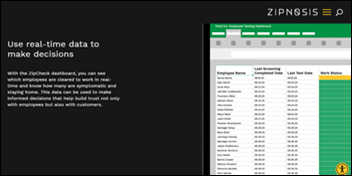 White-label telemedicine software vendor Zipnosis launches ZipCheck, a similar return-to-work offering.
---
Research and Innovation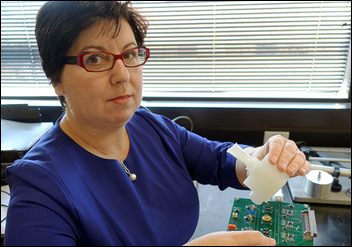 Ohio State University researchers work to develop a breathalyzer capable of detecting COVID-19 within 15 seconds. Their work is based on a similar device they began working on for flu detection in 2017. Lead developer Perena Gouma adds, "We are working on making these hand-held monitors that will be widely distributed and they're very inexpensive. The technology evolved from the sensors used for monitoring gases in an automotive exhaust – that's how we started on breath analysis 20 years ago."
---
Other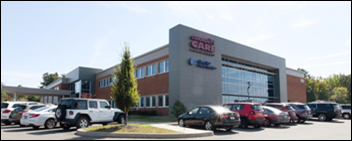 In New York, a Community Care Physicians patient sues BST&Co., the practice's accounting firm, for negligence stemming from a December 2019 ransomware attack that compromised his health data. The patient also says CCP was negligent in sending a notification letter to affected patients two months after the hackers had already put the stolen information up for sale on the dark Web, and advising them on how to access credit monitoring, rather than providing it.
---
Sponsor Updates
The local paper profiles PerfectServe's efforts to provide providers with free software and services during the pandemic.
Blog Posts
---
Contacts
More news: HIStalk.
Get HIStalk Practice updates.
Contact us online.
Become a sponsor.