Top News
Greenway Health promotes Kimberly O'Loughlin to president. She came to the company as COO in May, after spending four years at Philips Healthcare. In announcing her promotion, CEO Richard Atkin alluded to the fact that the company is working to build an experienced leadership team. Atkin came to the company in June, while the rest of the executive team has been together for less than two years.
---
Webinars
None scheduled in the coming weeks. Previous webinars are on our YouTube channel. Contact Lorre for information.
---
Announcements and Implementations
DrChrono adds AI-powered coding automation tools from Diagnoss to its tablet-based EHR.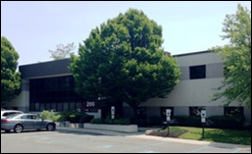 Red Bank Radiology (NJ) selects RCM and practice management technology and services from Healthcare Administrative Partners.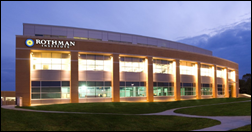 Rothman Orthopaedic Institute implements Allscripts Practice Management at its facilities in Pennsylvania.
NextGen Healthcare announces GA of Quality/Cost Fusion, a population health analytics tool that helps providers assess the value of their care based on clinical and claims data.
---
Acquisitions, Funding, Business, and Stock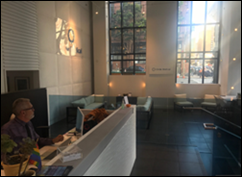 San Francisco-based primary care company Circle Medical raises $3.5 million in a funding round led by A.Capital with help from Well Health Technologies. Well Health hopes to bring Circle Medical's proprietary technology, including mobile patient engagement app and telemedicine capabilities, to its network of Canadian clinics.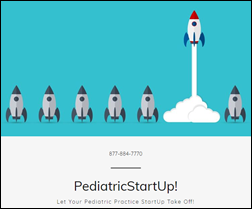 Physician's Computer Company, The Verden Group, PedsOne Pediatric Billing Specialists, and the Pediatric Management Institute join forces to launch PediatricStartup. The collaborative will offer pediatricians looking to open their own practices consulting services encompassing all aspects of the business.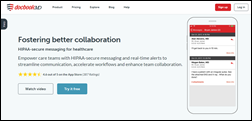 Healthcare messaging and virtual visit company Medici acquires competitor DocbookMD from Scrypts for an undisclosed sum. Coinciding with the acquisition is the appointment of Anne Hunt (Castlight Health) to VP and head of product.
---
Government and Politics
IBM's Health Corps works with the State of Utah to collect data on healthcare staffing shortages and develop workforce optimization software. Once fine-tuned, stakeholders will be able to use the open-source software to identify program and staffing needs, particularly in the area of primary care. Senator Ann Millner says that, "It will help us step back and rethink in ways that we are not accustomed to … to optimize the talents and the experience of the health care teams we assemble for the future, but even more importantly to do that in such that we're able to provide more accessible, more affordable, quality primary health care access to the residents of Utah, which is our first priority."
---
Telemedicine
In Virginia, the Bay Rivers Telehealth Alliance and the St. Charles Health Council will use nearly $500,000 in USDA grants to boost telemedicine services for opioid addiction and mental health treatment.
---
Research and Innovation
An Oliver Wyman survey on consumer healthcare preferences finds that:
10 percent of the study's 2,500 respondents have taken advantage of telemedicine within the last year.
Interest in most virtual care services has increased over the last three years.
Barriers to telemedicine utilization include a lack of awareness, and a preference for in-person care.
Consumers are most willing to share their health data if it helps to ensure high-quality care and helps tailor care.
Nearly half of respondents feel cost of services should be part of a provider's discussion of recommended treatment.
---
Sponsor Updates
EClinicalWorks publishes a podcast titled "How PRM Services Boosted Youth Engagement in NYC."
The Chicago Tribute names Intelligent Medical Objects as a "Top Workplace."
Nordic will host a reception during the Population Health and Connect Summit November 7 from 6:30-8:30pm in Madison, WI.
Blog Posts
---
Contacts
More news: HIStalk.
Get HIStalk Practice updates.
Contact us online.
Become a sponsor.